Important:
As this is still in Beta on Facebook's end, these steps still may not resolve issues adding Instagram Business Pages that you may be experiencing, however, we are updating this page with steps to help resolve the issues.
1. Have You Reconnected the Instagram Business Profile?
Please see the following article on how to Reconnect Instagram Business?


2. Have You Converted Your Personal Instagram Profile to a Business Profile?
Please Note:
In Instagram, you need to Switch to a Business Profile and link it your Facebook Fan Page. This must be completed for all Instagram profiles.
1: You can switch your profile to a business one via the Instagram App under Options which can be found on your main profile page, simply click the gear icon on the top right.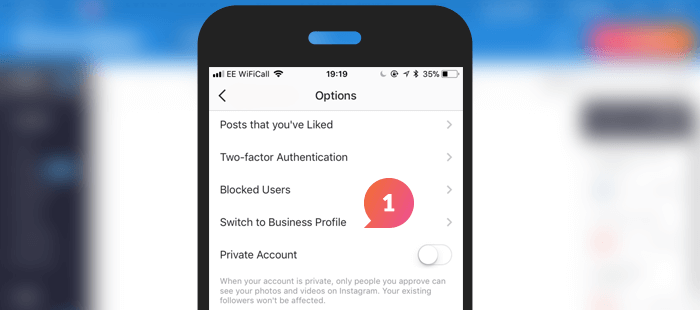 2: Click the Continue button to go through the tutorial to switch to a business profile.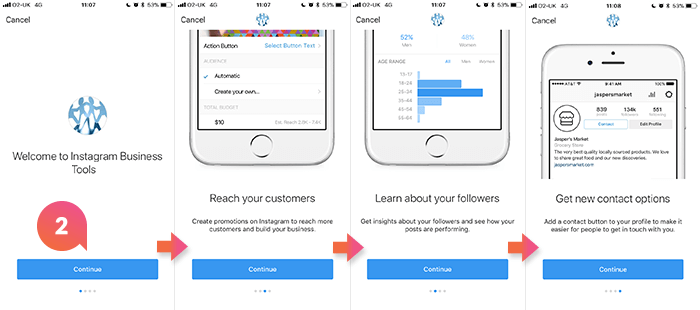 3. If You've Already Converted, Please Try Converting It Once Again.
Sometimes Facebook may have not linked the profile and fan page together correctly, so re-linking them together can usually resolve the issue.

To do this, simply go to Options and click Switch Back to Personal Account and then go back and click Switch to Business Profile to re-initiate the process.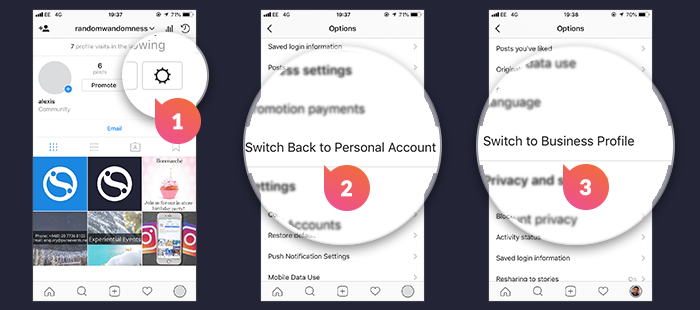 4. Add Another Facebook User as an Admin Within the Facebook Fan Page Settings

To help us understand the issue further please add another Facebook user as an admin to see if they are able to add the Instagram Business Profile.



5. Does your Instagram Business Profile name contain any Emojis?
Adding Emojis to name of the profile can cause bounce errors and even not appear on the drop-down when trying to add a Service. We recommend removing them to avoid any issues.
How to remove them?  Locate the Facebook Page the Instagram Business Profile is linked to
Go to: Settings > Instagram > Edit > (Delete all the emojis from the name field)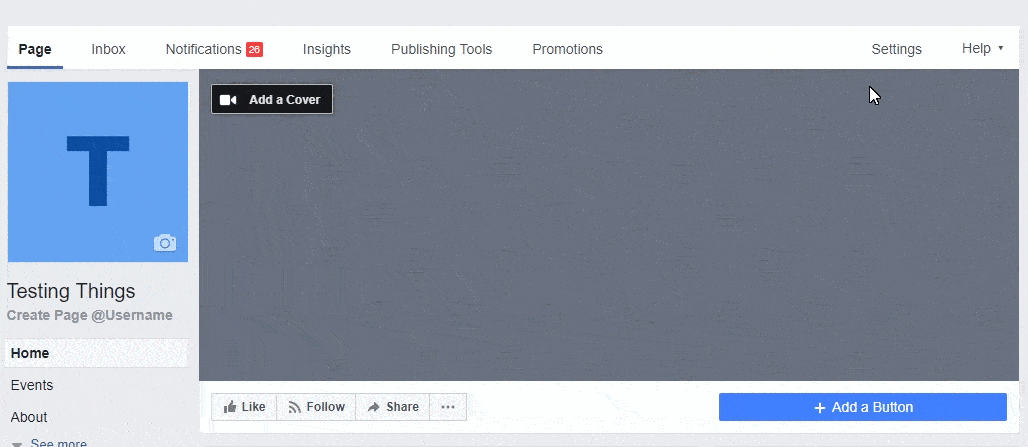 Important:
If you cannot add Instagram Business pages successfully after following the related troubleshooting tips, please look to use the Instagram Post service for now until we confirm that Facebook has advised that all issues flagged to them about this integration have been resolved.
Please Note:
The Instagram Business API doesn't support videos, locations, user tags, shopping tags, branded content tag, filters or multi-image posts. If/when these become available, we will look to support these functions
Related articles