Important:
Following the release of the Instagram Business service, some of you have flagged a number of issues which are preventing you from adding and using this service as expected.

We have reached out to Facebook about this and they have advised that this integration is still in Beta and therefore there are issues that they are still working to resolve.
We have now highlighted that this service is still in Beta within the Sendible dashboard and have created this troubleshooting article for the issues that have been raised with us.

As this is still in Beta on Facebook's end, these steps still may not resolve issues adding Instagram Business Pages that you may be experiencing.
Please Note:

All Instagram accounts need to be converted to an
Instagram Business Profile
and added to your Facebook Business Manager.
1. Has your Facebook Fan Page been added to Facebook Business Manager?
1.1 The Facebook Fan Page which is linked to your Instagram Business Profile must already be added to your Facebook Business Manager
1.2 If you don't have a page added, please click the Add button as per the screenshot below.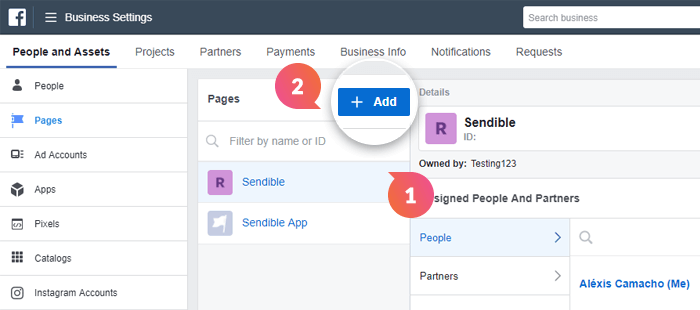 1.3 Once prompted please enter the Facebook Page name or URL.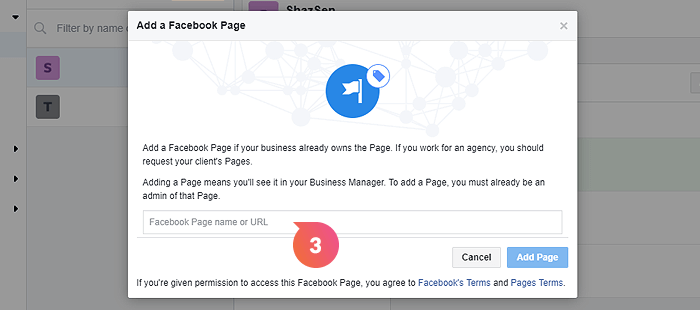 2. Have you converted your personal Instagram profile to a business profile?
In Instagram, you need to Switch to Business Profile and select your Facebook Fan Page. This must be completed for all Instagram profiles.
2.1: You can switch your profile to a business one via the Instagram App under Options which can be found on your main profile page, simply click the gear icon on the top right.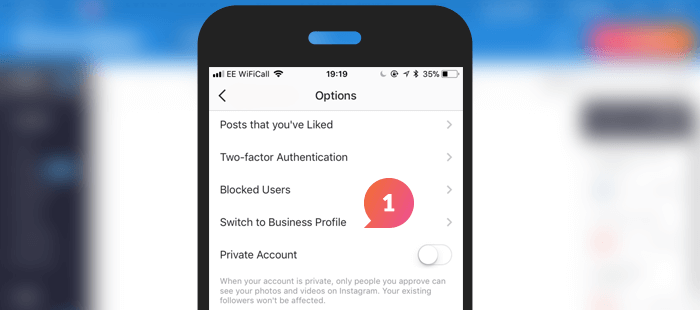 2.2: Click the Continue button to go through the tutorial to switch to a business profile.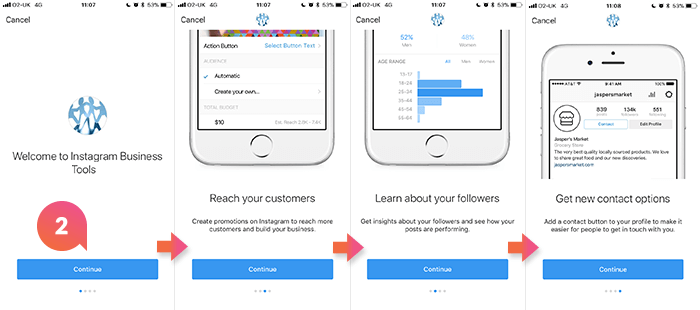 3. Has your Instagram Business Profile been added to Facebook Business Manager?
Your Instagram Business Profile must be added to your Facebook Business Manager.

4. Have you reset your Sendible Cache?
If your Facebook Fan Page has been added and your Instagram Profile is a business profile, reset the Sendible cache.

5. Can you replicate the issue in a Private Browsing/Incognito browsing mode?
If resetting your cache hasn't worked, please try to replicate the exact same issue in a Private Browsing/Incognito window. 
For instructions on how to open a new window based on the browser/operating system, please see step 2 of Troubleshooting General Issues Checklist.
6. Are you using more than 30 Hashtags in your Instagram Business post?
Instagram Business Profile Service has a limit of 30 Hashtags via their API (What we use to connect), we are sorry for the inconvenience this may cause you.

7. Are you logged out of Facebook within your web browser?
Before adding your Instagram Business Profile for the first time, make sure you are not logged into Facebook within the web browser.
Important:
If you cannot add Instagram Business pages successfully after following the related troubleshooting tips, please look to use the Instagram Post service for now until we confirm that Facebook has advised that all issues flagged to them about this integration have been resolved.
Please Note:
The Instagram Business API doesn't support videos, locations, user tags, shopping tags, branded content tag, filters or multi-image posts. If/when these become available, we will look to support these functions
Related articles