This page covers how you can reconnect Facebook Pages that have the same Admin (either via the page and Business Manager(recommended)) at the same time rather than needing to do this on a per profile basis.
Please Note:
If you update security details, such as the email or password for the Facebook Admin account that previously connected Facebook profiles, you will be required to reconnect related profiles before they can be used again. Access can also be removed by Facebook for other security reasons which will also require reconnection.
Important:
Reconnecting in bulk will only reconnect the pages that are under the same Facebook admin. If you have pages that are managed under a different Facebook account or a Facebook Business Manager account the admin account you're logging into does not have access to, those profiles will need to be reconnected by looking to bulk reconnect again and then by logging into the admin account that does have access.
If you have several Facebook Pages added to your account you can reconnect them in bulk, to do so please follow these steps:
1. Go to Profiles > Add Profiles.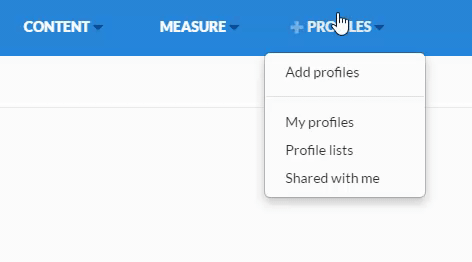 2. Go to Apps on the right side menu.

3. From these options, click Add for Facebook Reconnect.

4. You will be directed to Facebook and prompted to login if you're not logged in already. Once you've logged into the account with access to the relevant Facebook Pages, you'll see the following screen. Ensure to click on Edit settings and NOT the name of the account in the connection box that is presented.
If you're already logged into a Facebook account but need to log into a different one, please select the "Log into another account option" which will allow you to login to another Facebook account before returning you to the window below.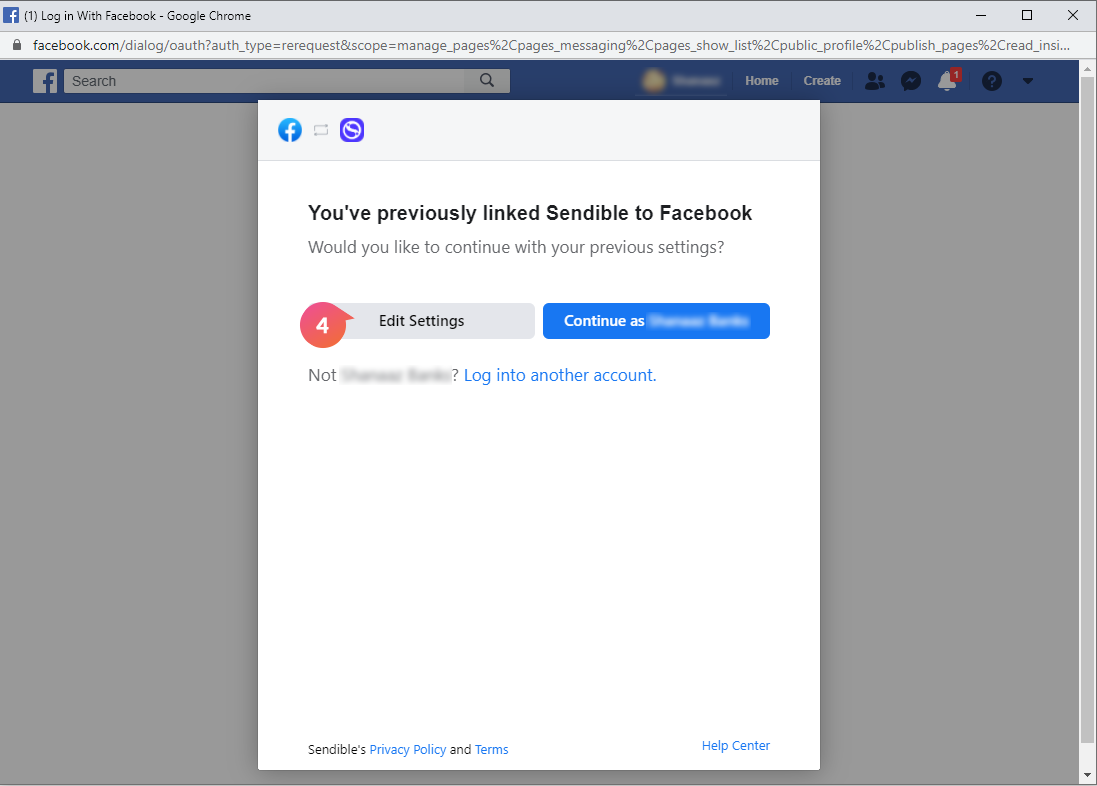 5. The next screen has the following heading "What Pages do you want to use with Sendible?". This will show a screen of all available Facebook Business Pages associated with the Facebook Account you have accessed. Ensure to select ALL of the Facebook Pages that are presented.
Important:
Even though you're selecting all the pages within Facebook, you will only be able to reconnect Facebook Page services you added previously, no new Facebook Page services will be added. We recommend
always
selecting
all
pages as, if you unselect previously selected Facebook Pages, this will
remove our access
to those Facebook Pages they will then need to be reconnected.
6. Once all of the Facebook Pages have been selected click on Next.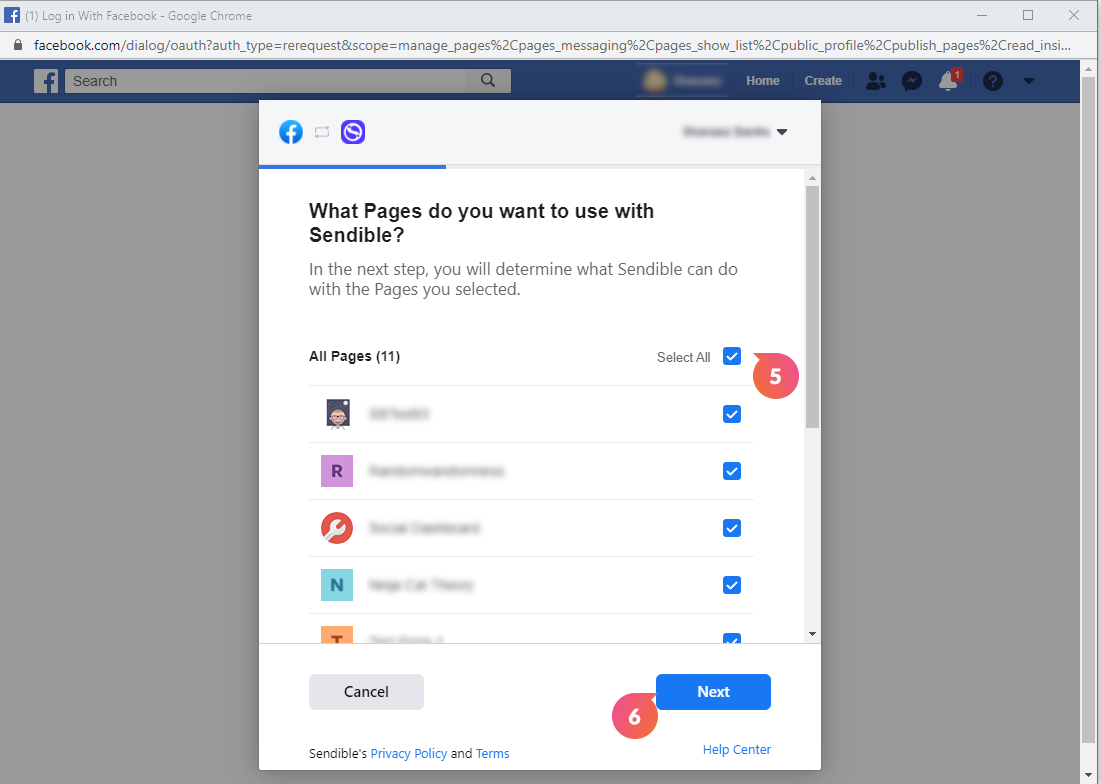 7. On the next screen you see will have the following header "What is Sendible allowed to do?". Please make sure all of these permissions are set to "Yes". We only request the permissions needed to support the Services we're providing to you. If any of these permissions are set to "No", reconnection will not be successful and you will be prompted to reconnect again with all permissions selected. Once all of the permissions are set to "Yes", please click on Done.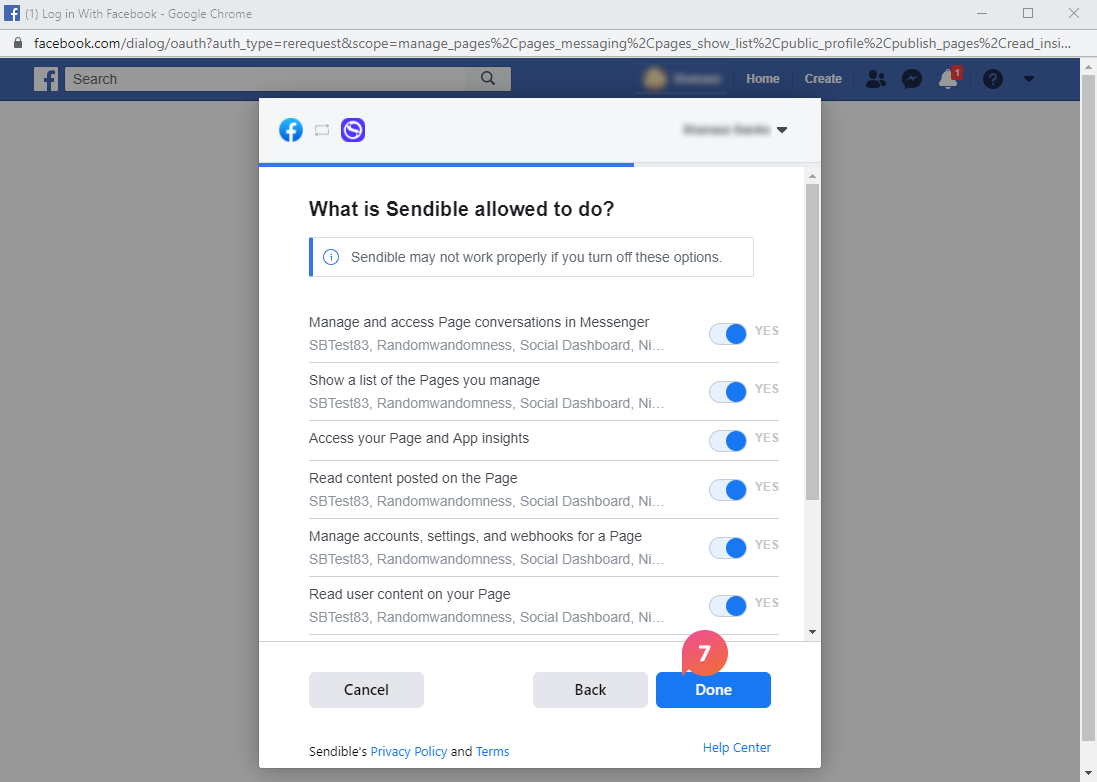 Important:
If you find that any one of these permissions are set to
"No"
, please press the
Back
button and set all options to
"Yes"
. Setting an option to no will cause your post to be rejected and will prevent us from returning Facebook data for reports.
8. In the next screen you will have the following header "You've now linked Sendible to Facebook". Click on Ok.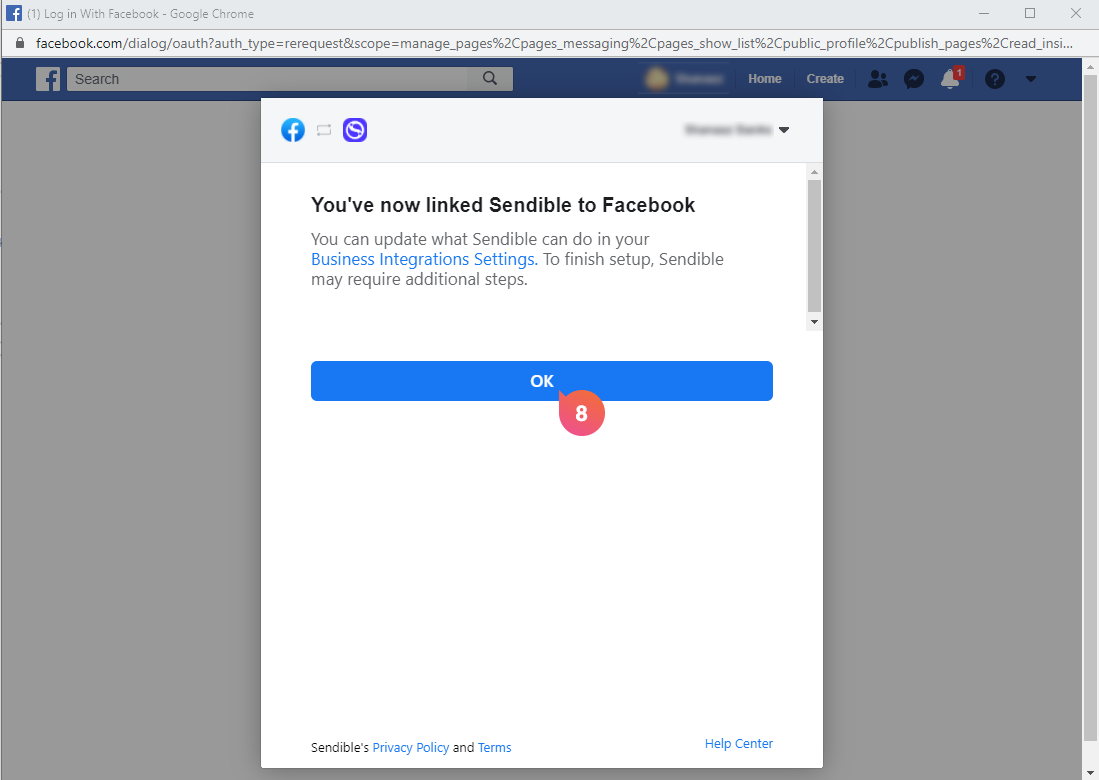 9. Tick all the services you would like to reconnect or click Select all below the text box.
10. IMPORTANT: Click Save Settings to complete the reconnection process.
11. Or select Switch Facebook User if you want to change Facebook accounts.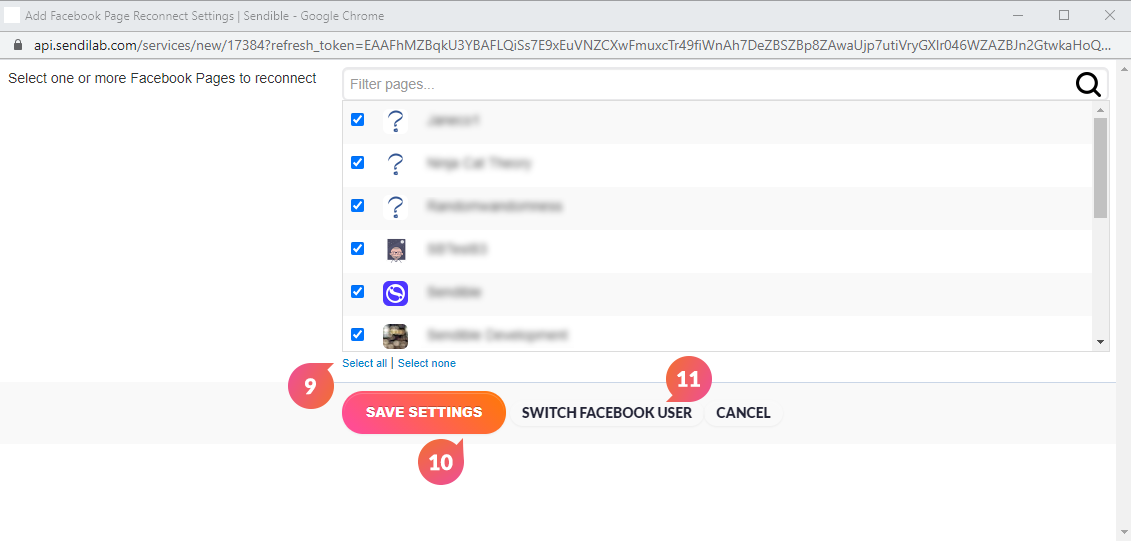 If reconnecting a service does not address the issue and allow you to post out successfully and/or reporting data to be returned, the issue may be related to permissions. Please see this page which will take you through addressing permissions issues.