Create content with Canva
This article has been put together to help show you the steps for creating amazing content through our integration with Canva.
This integration allows you to not only save time but also allows you to create great content in a space of a few clicks!
So what are the benefits of using Sendible's integration with Canva?
You are able to create content quickly and efficiently and post straight through Sendible.

With a few clicks, you will create amazing content.
Important Note:
Currently, users are only able to access images they've created using the Canva integration within Sendible. If you have images you've created directly on the Canva site, these cannot be accessed through the integration.
Tip:
In order to use images that have been created directly in Canva (not through the integration), download the image to your computer and attach using Sendible.
How our Canva integration works:
1. Log in to your Sendible account
2. Click on the Compose box
3. Click on the Attach button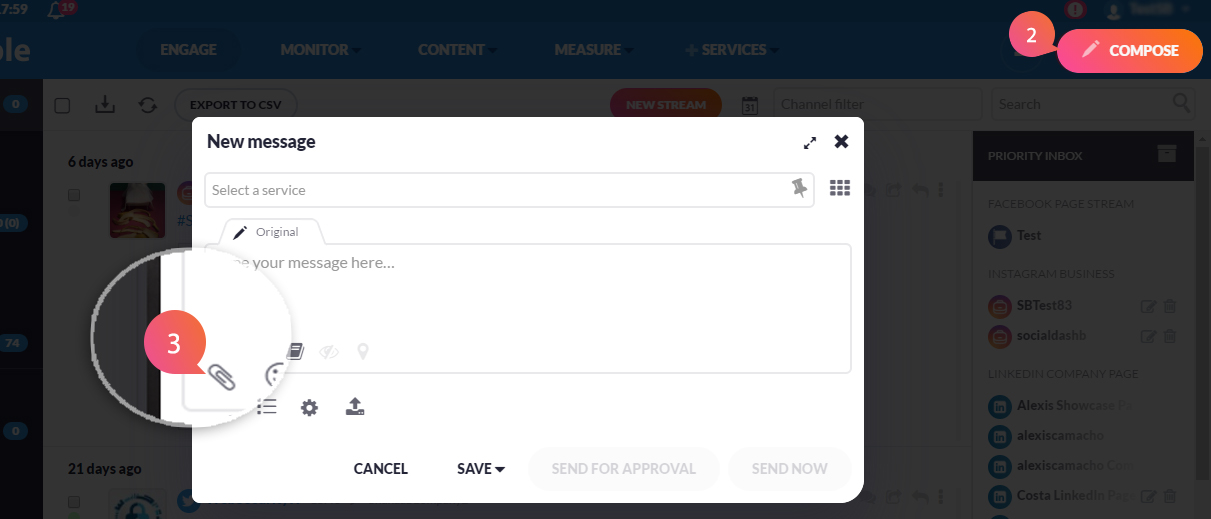 4. Click on Design and then the below page will appear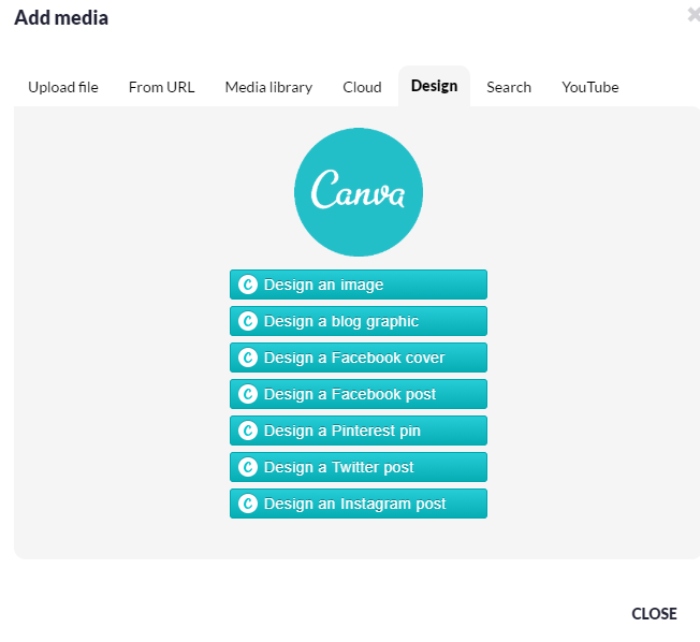 5. You have 7 options to choose from including Facebook, Twitter and Instagram.
6. Once you choose from one of the 7 options, you will be directed onto Canva's website, please see below for "reference":
7. On the left-hand side of the screen, you can choose from the following:
Search

Layouts

Elements

Text

Background

Uploads
8. Once you are happy with your design, click "Publish"
9. This will then take you back on to the compose box on Sendible, cool right!?

10. In a space of a few minutes, you now have an amazing piece of content that you can post straight away!
11. To finish off, select your profile(s), and type in any message that you wish to write
Please Note:
Lite users who are on our old pricing plans will have this feature; restricted. All new pricing plans (Starter, Traction, Growth & Large) have access to this feature.