This page covers individually adding Google My Business location(s) to your Sendible account so that you can post updates to your location(s).
Important:
Please ensure you have verified your Google My Business listing before you begin posting to the Service as the posts could bounce. Verification can take up to working 4 days to be verified.
Please Note:
Google My Business Service only supports one cover image and 1500 characters per post, videos are not yet supported.

1. Head over to Services > Add Services. Here you'll see the list of our most popular services.



2. From the list you will see Google My Business, click Add.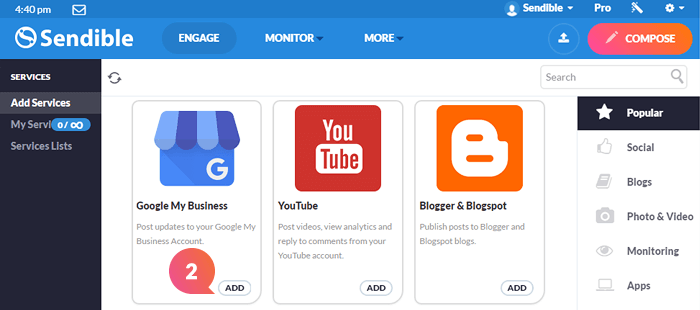 3. Login to the Google Account which has the Google My Business Listing linked to.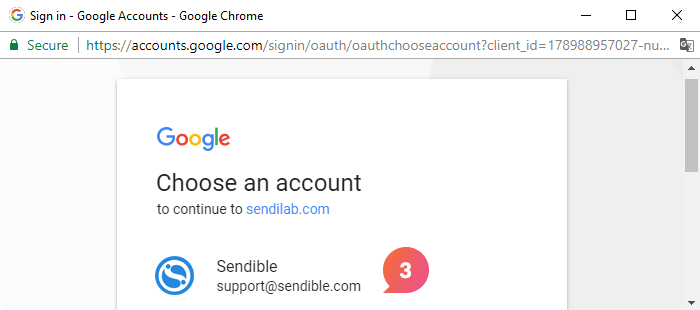 4. Click the Allow button to give Sendible permission to post on your behalf.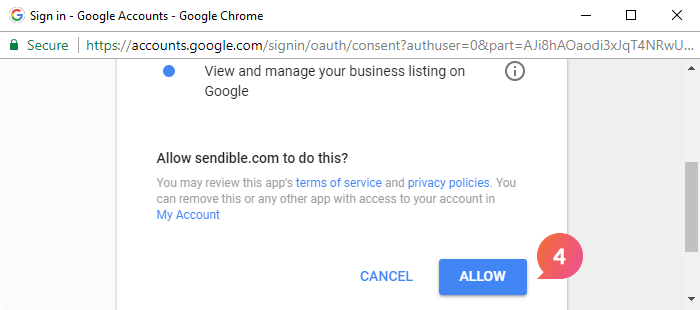 5. This field can be used as a description for your own reference.
6. Select your Google My Business Account from the drop-down.
7. From the drop-down select the listing location.
8. Click Save Settings to complete the adding the Service.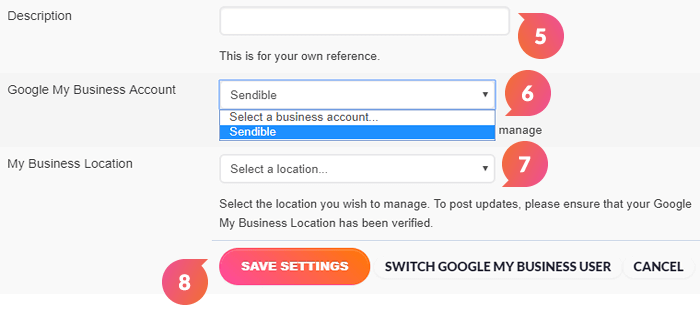 Related articles