This article covers how you can easily add content to the Content Library via email so you don't need to be logged into Sendible or add the content manually in the dashboard if you come across a piece of content whilst browsing the web or similar that you'd like to save for later use.
1. To access the Content library, select the Content tab from the main navigation and select My Content from the drop down menu.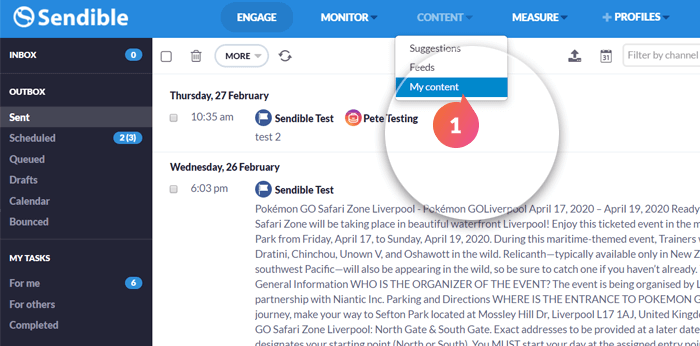 2. Click on Add Content.

3. Under the options listed, you'll be provided with a specific email address that you can use to forward content to via email which will then be added to that specific content library. This will be content that's in the body of the email and not attachments.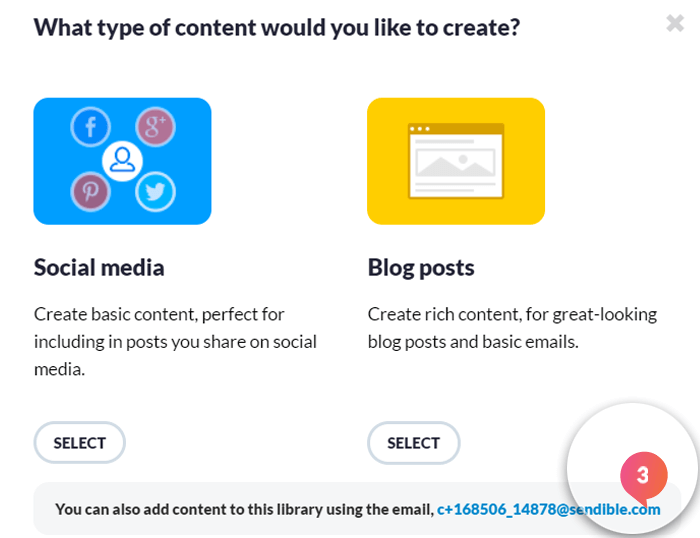 4. An example of content and an image within an email that can be emailed.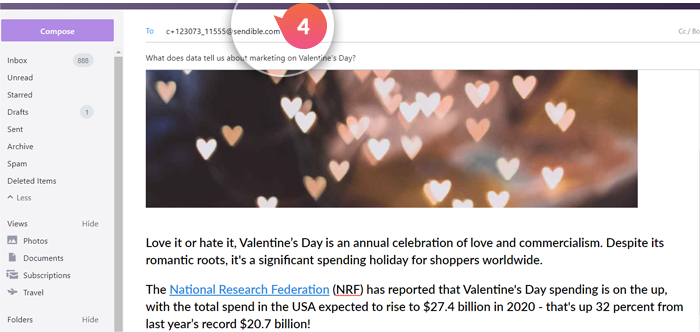 5. Once the content has been sent via email it will reflect in the My content area.
6. Click the pencil icon to edit the content.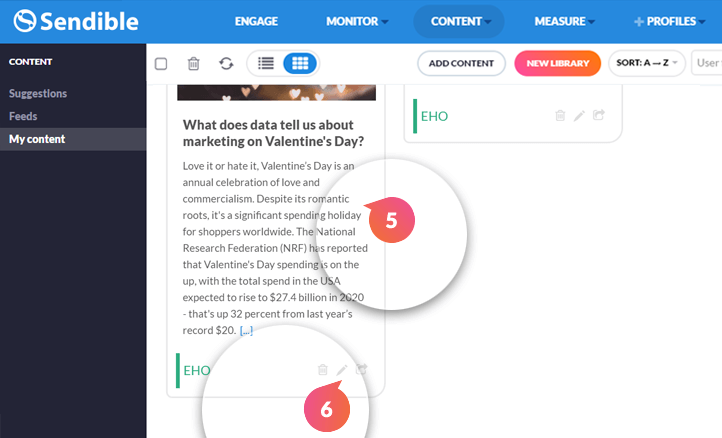 7. Once you click the edit icon, you will have the option to edit your content.