Deactivate or delete users
This article covers how you can deactivate a user if you don't want to delete a user account yet but don't want it to be accessible or if you want to delete a user altogether. You may want to consider transferring profiles from that user account to another if you still need access to them. Transferring profiles will retain the reporting data related to that profile but it won't automatically transfer related posts.
Please Note:
You will not be able to
delete users set up as Admins
until you edit their access. Admin level access will need to be changed to either either Client or Team Member access before the option to delete that user becomes available. Please see
this page
for more information. You also won't be able to delete the 'main Admin' user (the account setup when first signing up to Sendible) at all as this is the account that billing is linked to. Instead, we recommend editing the user account as required. Please
contact us
if you need help with this.
1. Click on your Username on the top right hand side of the dashboard.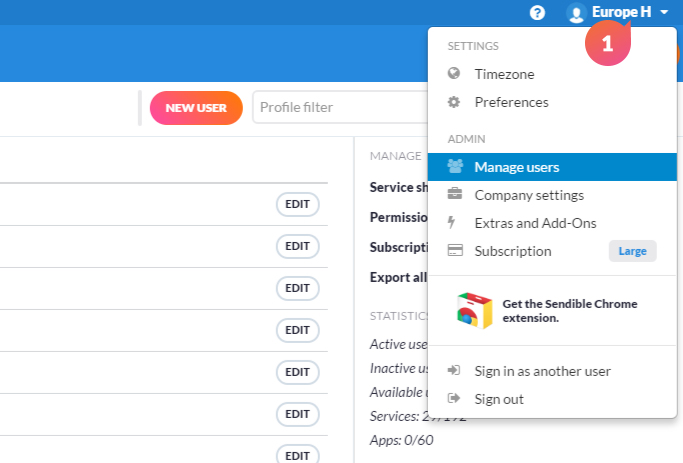 2. Select Manage Users from the dropdown menu.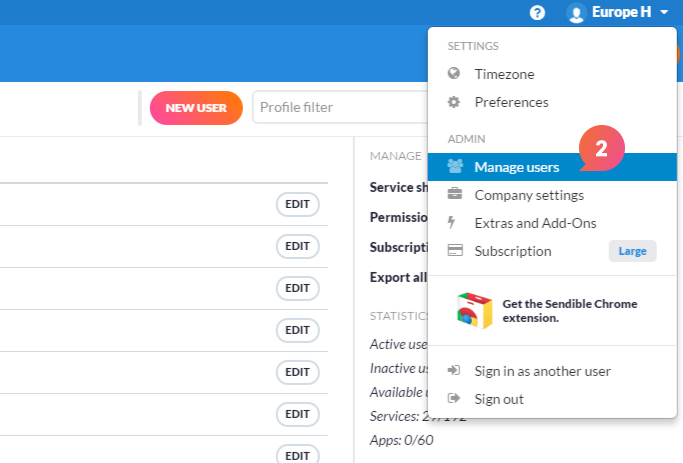 3. Click on the Edit option opposite the User Account you wish to deactivate or delete.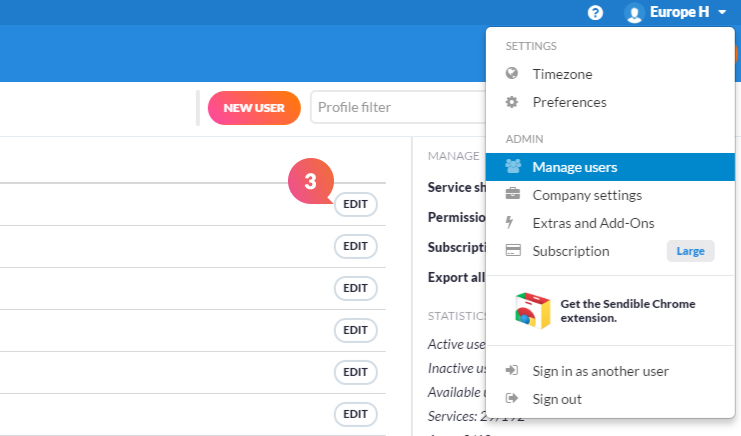 4. To Deactivate a user, toggle to the Inactive option so that it turns blue.
5. Then select Update User.
Please Note:
Inactive Users will still count towards your user allocation and therefore still included in your subscription charges. Please see
this page
for more information on user allocations. However, these users will not be able to login and you will not be able to access the account to
'Switch'
into it, see the account's scheduled messages, etc. until the account is set to active again. If you're setting an account to inactive as the individual it was set up for should no longer be able to access it, we recommend changing the
email address
and
password
for the account instead in the user setting's window.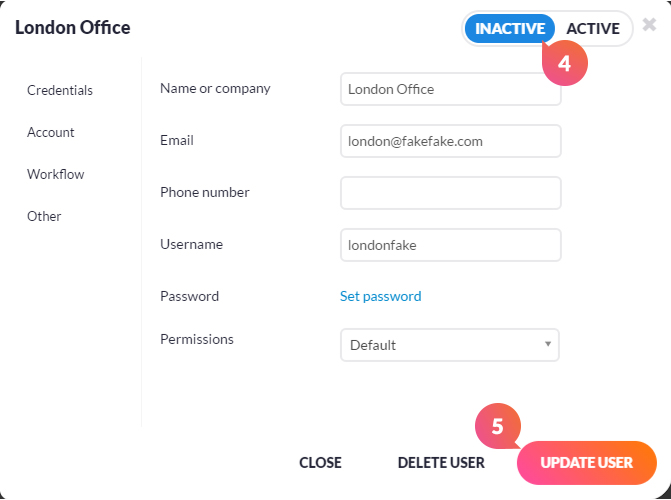 6. To Delete a user, select the Delete User option instead.
7. When a confirmation window pops up, click on Yes.