1. Click on the Username in the top right hand side of any page and then select Manage Users in the menu.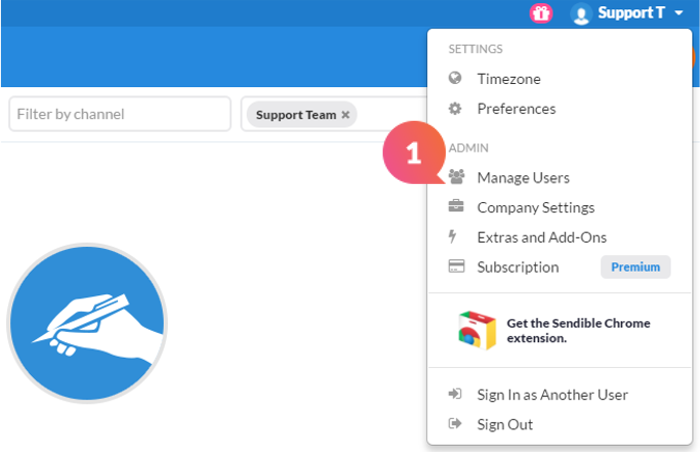 2. Select Permissions from the menu to the right hand side of the screen.

3. Click on the + icon to set up a new group of Permissions.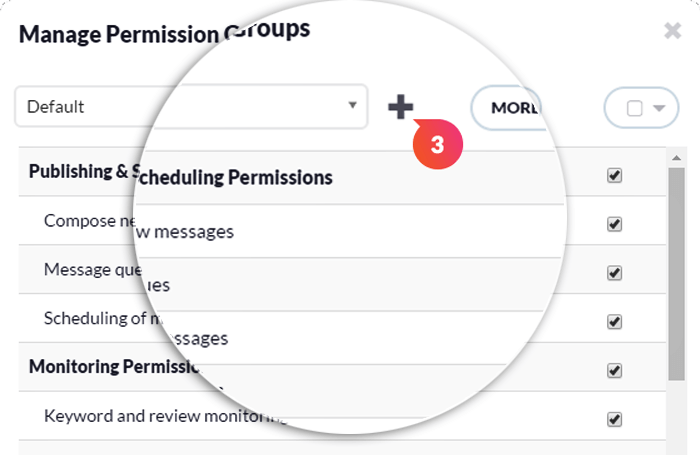 4. Give your Permissions Group a name. This can refer to the type of users those Permissions will be applied to such as 'Content Writers'.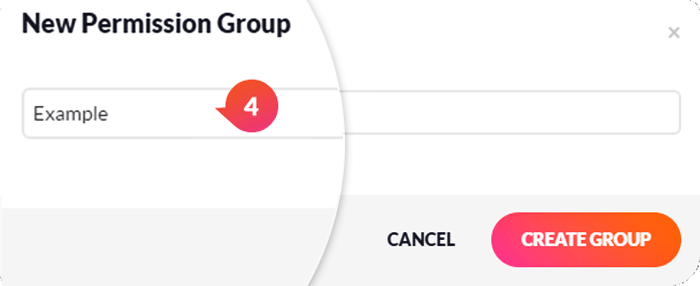 5. Once you've given your group a name, select Create Group.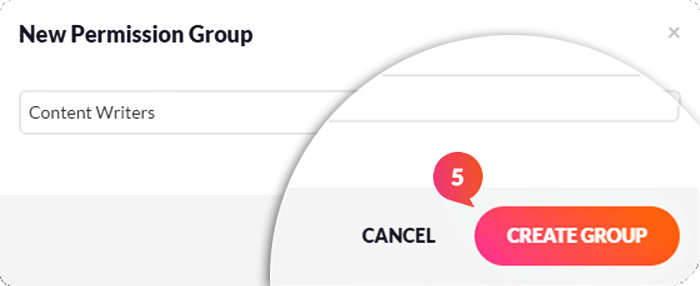 6. You can select the option to Rename or Clone that Permissions Group by selecting the More option.

7.You can also Delete a Permissions Group by clicking on the bin icon.

8. When deleting a Permissions Group you receive a warning box, select this option if you are sure you completely want to delete the Permissions Group. 

9. You can use the Select All option to set the permissions options to all available, or completely deselect the currently chosen settings. 

10. Click on the box to the left of a Feature or Dashboard Area to make it available or unavailable. Ticked options mean that users who have this Permissions Group applied will have access to those options. If the option is unpicked, they will not be able to access that feature or area of the Dashboard.
In this example the "Content Writers" Permissions Group cannot View & Create Reports. A user who has this Permissions Group applied cannot View or Create Reports.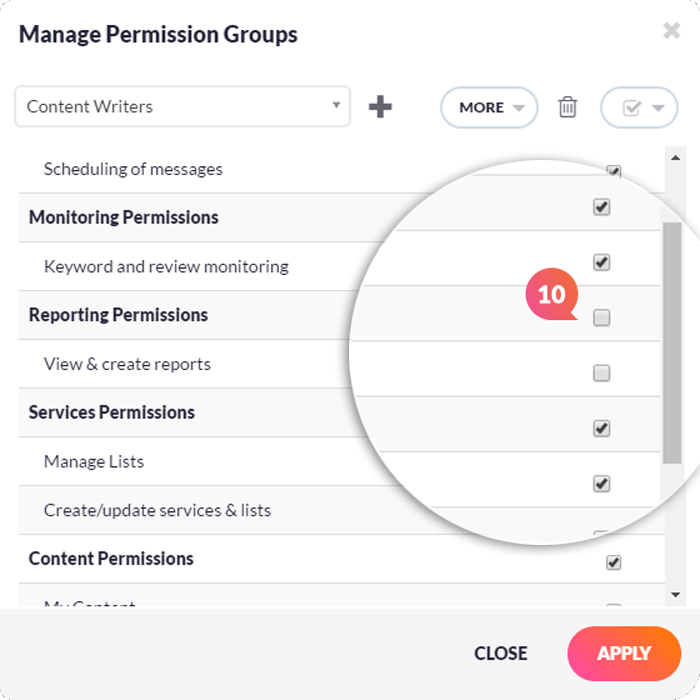 11. When you're happy with the settings for that Permissions Group, select the Apply button.

12. To apply this Permissions Group to a particular user select Edit on the user from the User List.

13. Select the Permissions option and then the new Permissions Group you created.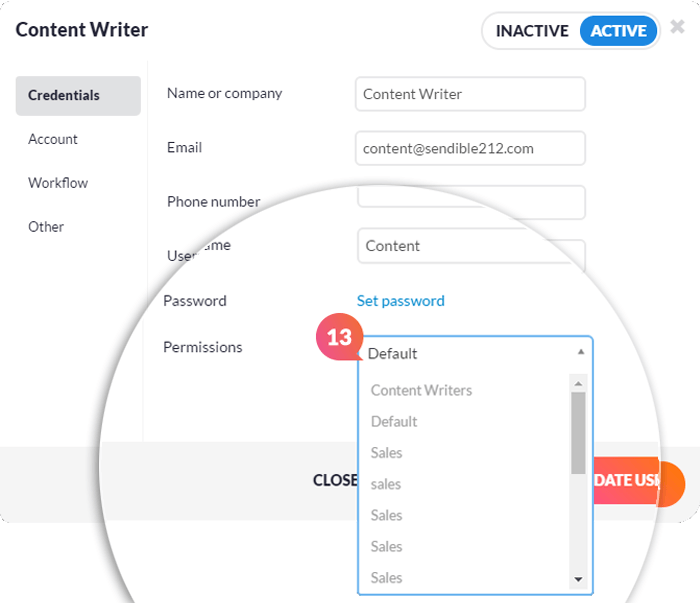 14. Once selected choose the option to Update User.