If you want to monitor activity on a social site feed in real-time, you would need to set up a social site stream. A stream is different to the Priority Inbox, for more information about the Priority Inbox, see this article What Is The Priority Inbox?
Adding a Posting Profile adds a Streaming Profile automatically, and you can't hide or remove Streaming Profiles.
Please Note:
Streams are available for Facebook Pages, Instagram Business, LinkedIn Company Page, and Twitter social profiles.
1. To view your streaming profiles, go to Engage > Inbox > Streams.
2. The Streams you've set up will be displayed in a list to the right-hand side of the Priority Inbox. Click on the name of the Stream you wish to view in order to display it.
3. A number of options will be displayed to the right-hand side of the message depending on the social channel the message has come from eg. Facebook or Twitter, so that you can share posts, like posts, etc. Hover your cursor over an icon and its function will be displayed.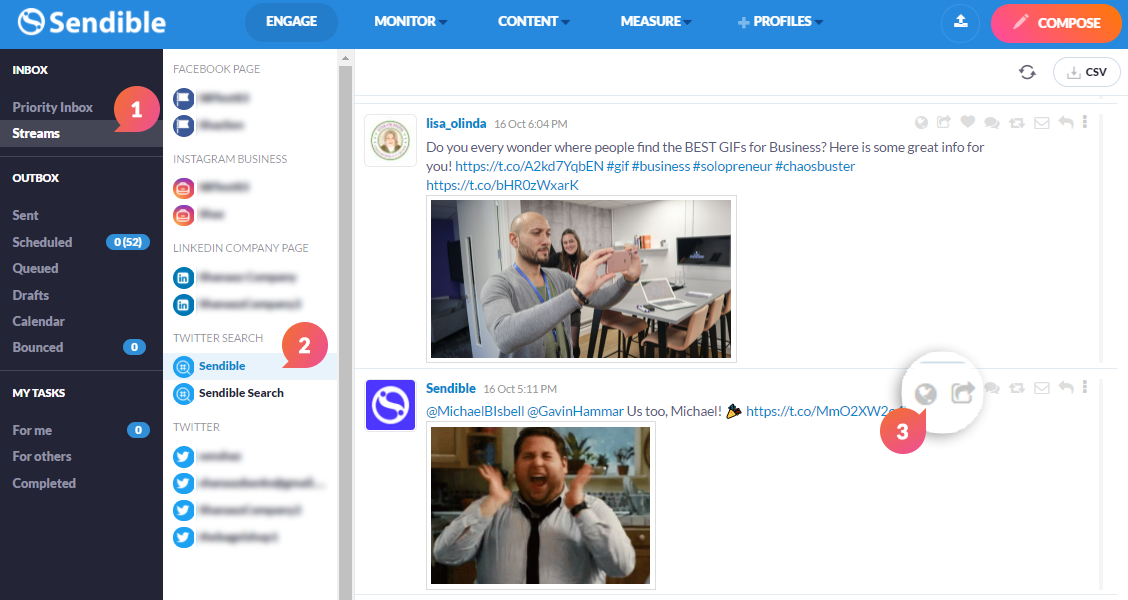 Please Note:
The options which will appear in the Stream differ between social sites, depending on the actions they allow you to perform via their API.