Tracking your Sendible support requests
When reaching out to the Support team, there are a pair of ways to keep in touch with us and keep up to date with the status of your request.
Quick Facts
You can reply to your support request via email or by logging into our Helpdesk.
You will need to create a login for the Helpdesk. An account is not created automatically.
Your Helpdesk login is different than your Sendible login.
To view your previous support requests and track any current ones, you'll need to open the Helpdesk and log into your Helpdesk account.
Note: A Helpdesk account is not automatically created when you create your Sendible account. You must create a Helpdesk account before you can log in and view your requests.
To create a new account, click the Sign in option on the top right of the Helpdesk.
Next, you'll see the Sign in screen, where you'll want to click Sign up.
Here, you'll be asked to enter your name and email address, at which point you can finish creating your account and log in.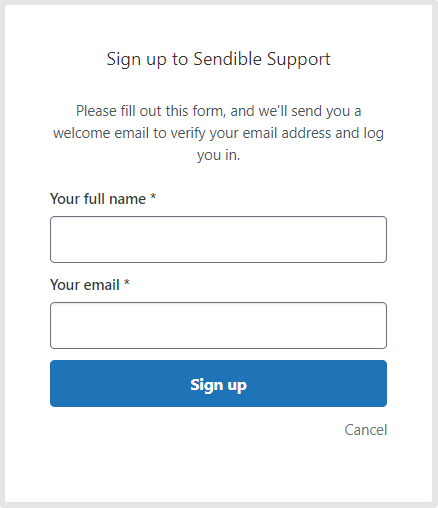 Once logged in, you should see your name in the top right corner. click it, and select My activities.
This will open up the My requests area, which is a list of the support requests you've created under the email address you've signed into the Helpdesk with. You can see the request subject, ID number, when it was created, when the last update was, and the request status.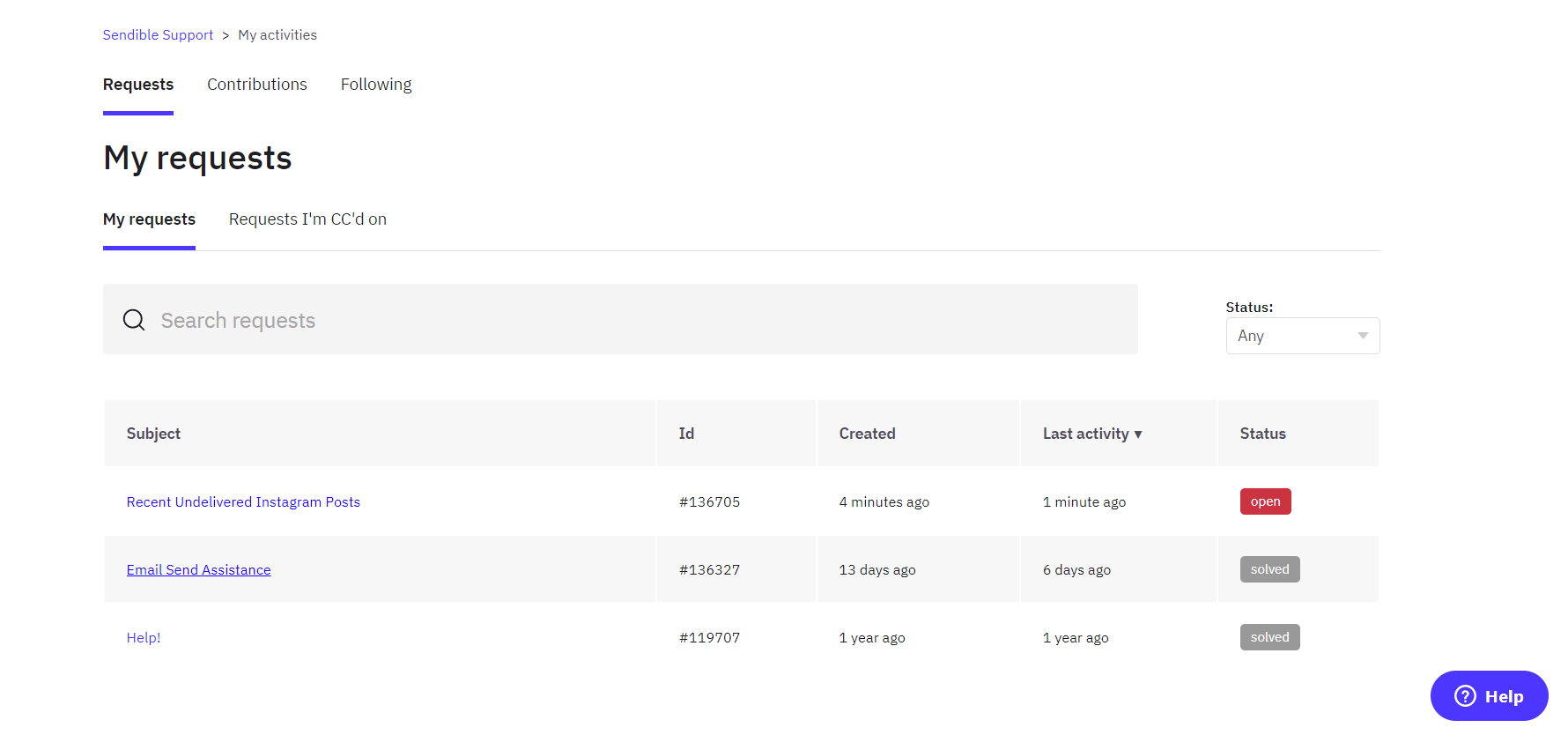 Click the Subject of the request to open the conversation view. This view shows the original request and any responses from the Support team. Here you can reply to the request, and also add any images that may be required to assist with troubleshooting. Fill out your reply and click Submit, and your response will be sent to our agents to continue the conversation.