Schedule YouTube Shorts
You can now schedule YouTube Shorts from the Compose Box within your Sendible account.
Quick facts
YouTube Shorts can be up to 60 seconds in length. A 60-second YouTube short can be several 15-second videos combined or one continuous video.
The videos must have a vertical or square aspect ratio.
YouTube will automatically count any video of 60 seconds or less as short.
Placing the hashtag #shorts in the text of your message, it will appear as a caption on YouTube. YouTube recommends this to ensure your videos show as Shorts on their platform.
If it's your first time working with YouTube Shorts, here's a great guide on making them: Get started with YouTube Shorts.
To upload your YouTube Short, take any video that is 60 seconds or less with either a vertical or square aspect ratio and add it to the Compose Box along with some text after choosing the YouTube profile you want to post the content to.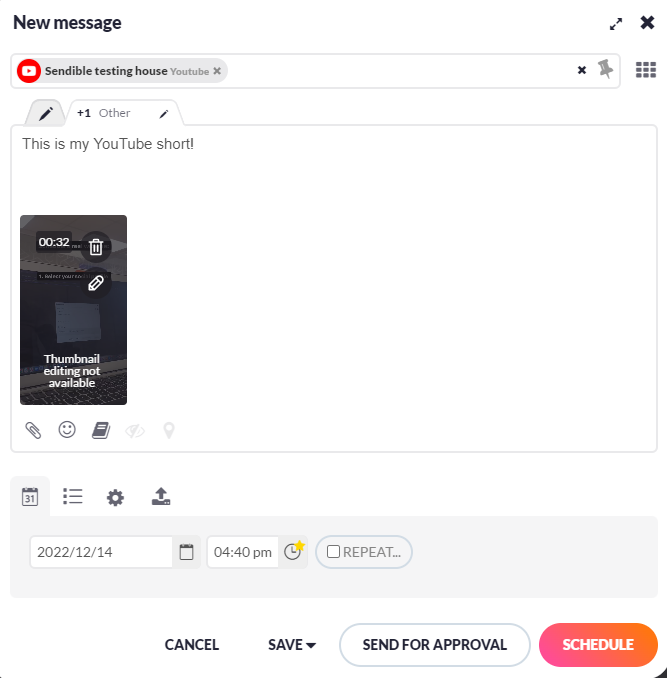 Before posting, we recommend that you click the pencil icon on the video so that you can choose a title for the video that will be displayed on YouTube as well as any relevant tags and categories that apply to the Short you are posting.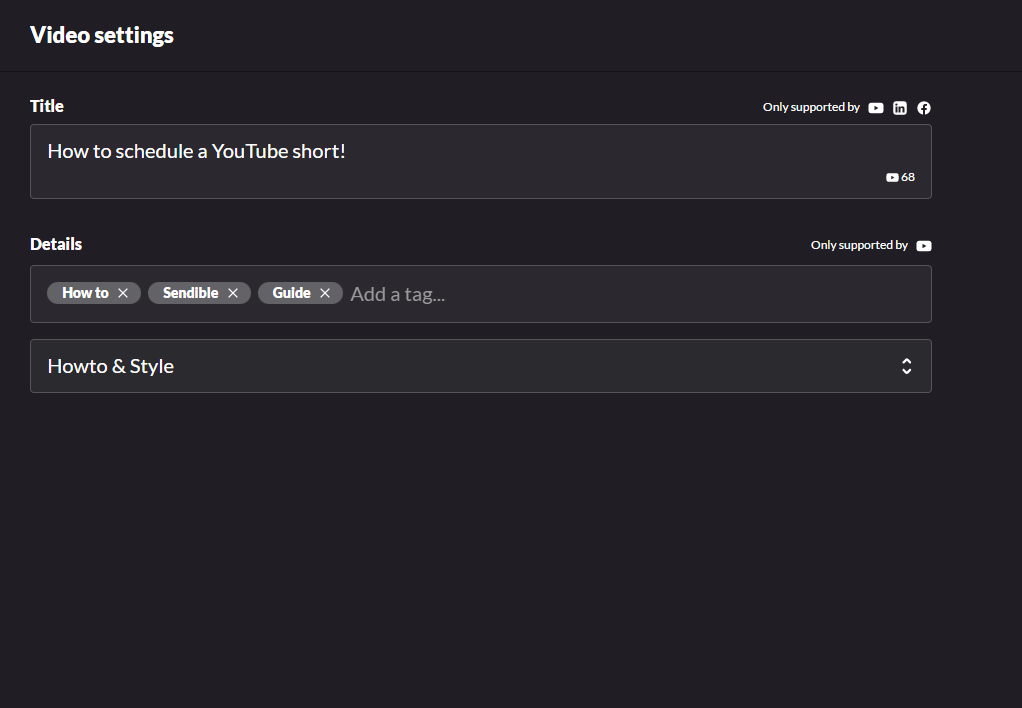 Once this is done and your scheduled YouTube has been published, you should see it on your YouTube channel as shown in this screenshot.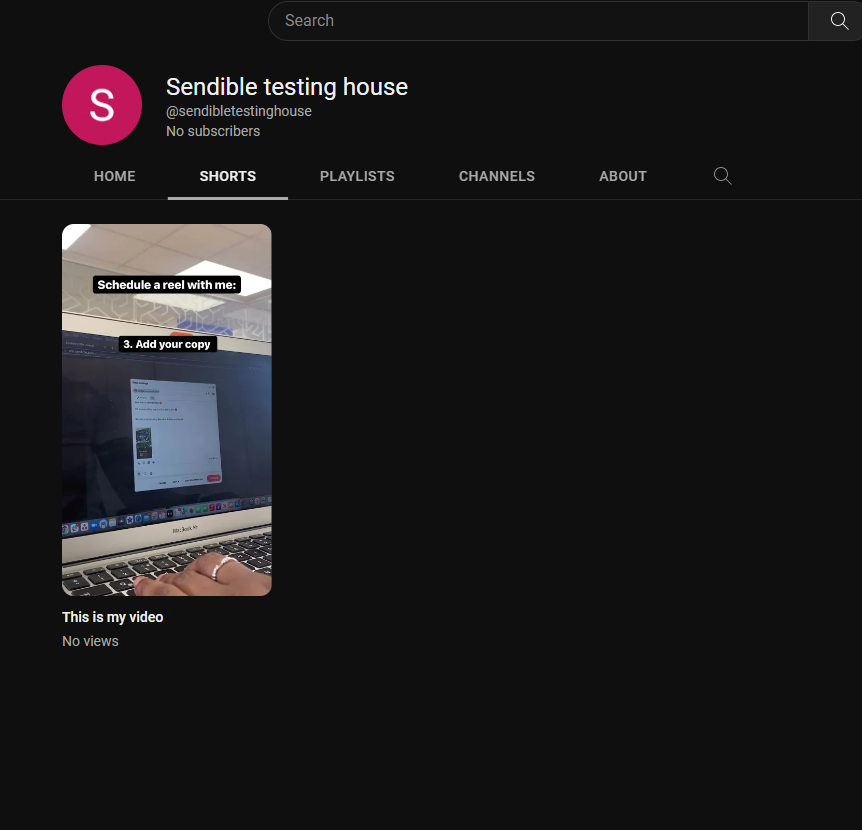 Still an issue?
No worries! We can take it from here.
Please submit a support ticket and be sure to mention you have gone through the typical troubleshooting steps. In addition, providing screenshots and including where you were and the steps you took when the issue happened will help us resolve it more quickly!