About Facebook Reels
You can schedule Reels to your Facebook Page profiles automatically. Reels can significantly increase your engagement on their platform.
Quick Facts
Allowed file extensions: .mp4 and .mov
The Reel should be between 4 and 60 seconds long
Resolution: 540 x 960 (540p) minimum
Allowed aspect ratio: 9:16
Directly published Reels can only use original audio due to API restrictions
Facebook Reels let you add clickable URLs in the captions
Important: Videos in .mov format might fail to post in some instances and can be less consistent than .mp4 videos, but we are looking to address this.
Caution: Reels can only be shared as 'Public'. This means that anyone on and off Facebook will be able to see your Reels.
Note: Selecting a different thumbnail is not currently supported due to API (how third-party platforms like Sendible integrate to social sites) restrictions 
Step-by-Step guide:
Click on Compose
Select the Facebook Page profile you want to post to
Upload your video
Add a caption and hashtags for your post
Move the toggle to post the video as a Reel
Choose the time and date you'd like to post your Reel
Select Send Now, Schedule, or Queue.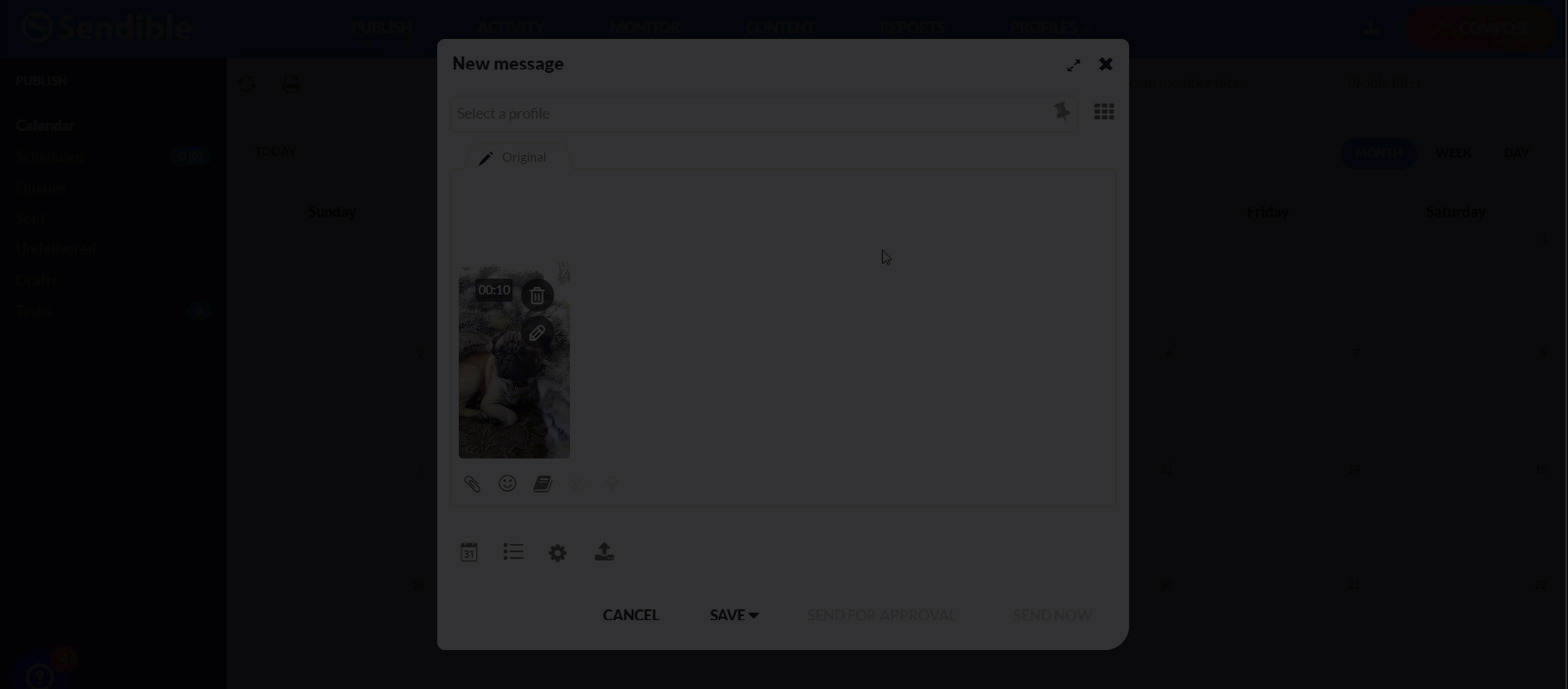 Note: You can not post Reels to a Facebook Group.
Deep dive video