FAQs: Facebook Ads
I don't see the option to add my Facebook Ads account. Why?
When you connect your Facebook Page, your Facebook Ad account is automatically connected.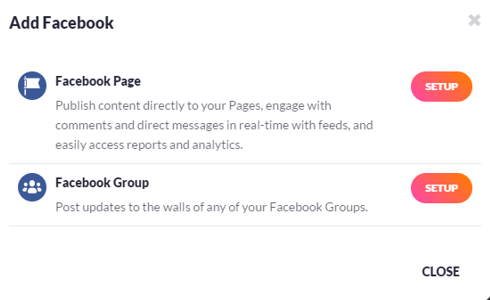 Check out our article with the steps to Add a Facebook Page profile
Where do I view and reply to Facebook Ad comments?
By connecting your current Facebook Page profile, you can now quickly take control of your social media advertising comments and respond to them easily.

You can view and respond to these comments via the Priority Inbox. For additional information head over to our article: Priority Inbox
Still an issue?
No worries! We'll take over from here.
Please submit a support ticket and be sure you mention you have taken the typical troubleshooting steps. Providing screenshots and the steps you took to replicate the issue will help resolve it more quickly!