FAQs: Calendar
If you find that you are unable to view certain posts on the calendar or if you can view all posts, please see the following FAQ's.
I set up a client and gave them access to their dashboard, why can't they see anything on the calendar?
When you add a new client, they will only have access to posts generated within their own dashboard. You must create those posts from within the Client's dashboard, which you can do by switching into their account while logged into your Admin account, in order for your client to see only the posts that you have generated for them.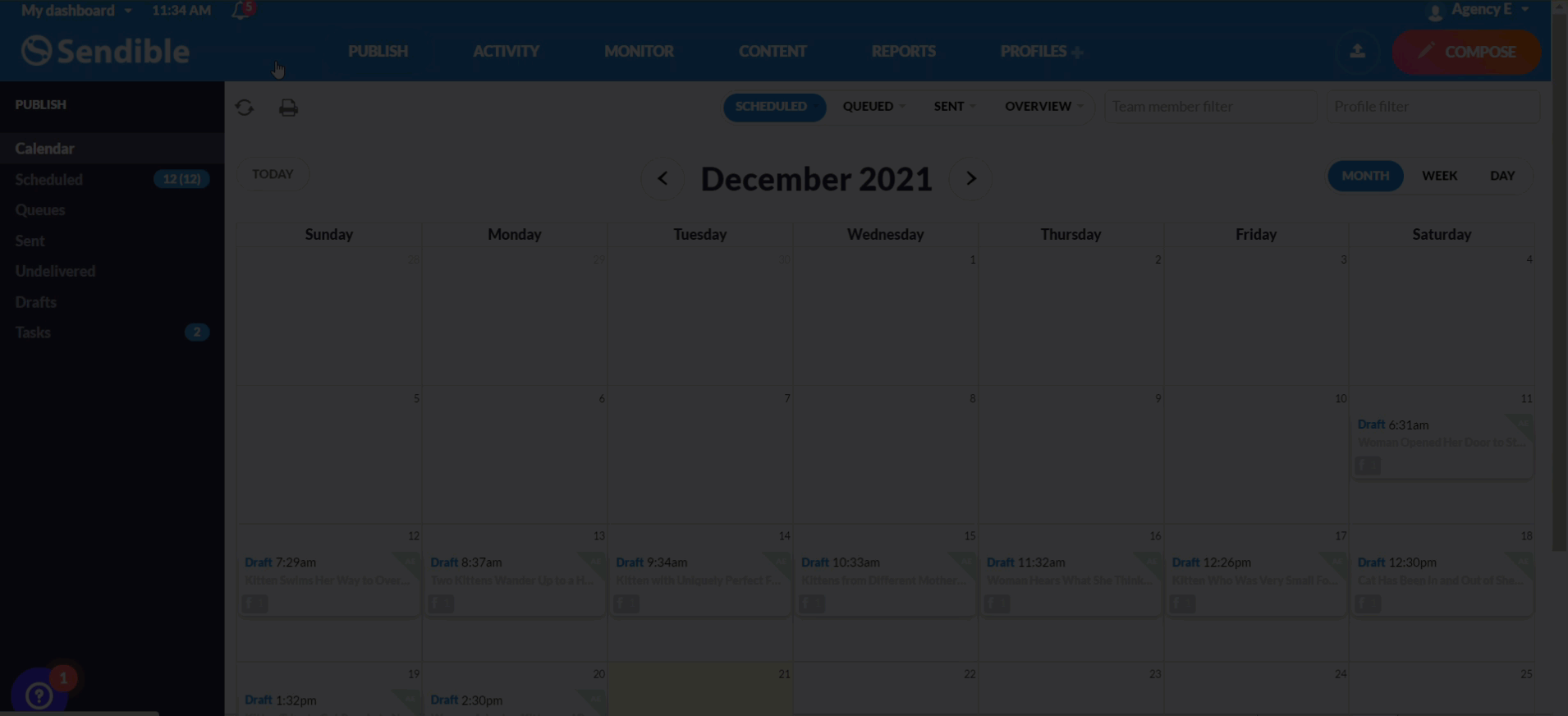 Why can't I see my team's or client's scheduled posts?
You can't see them in the scheduled view because the filter in the top-right corner is set to only display your own posts, but if you remove it, or filter via a specific team member or client, you'll be able to see everyone else's as well.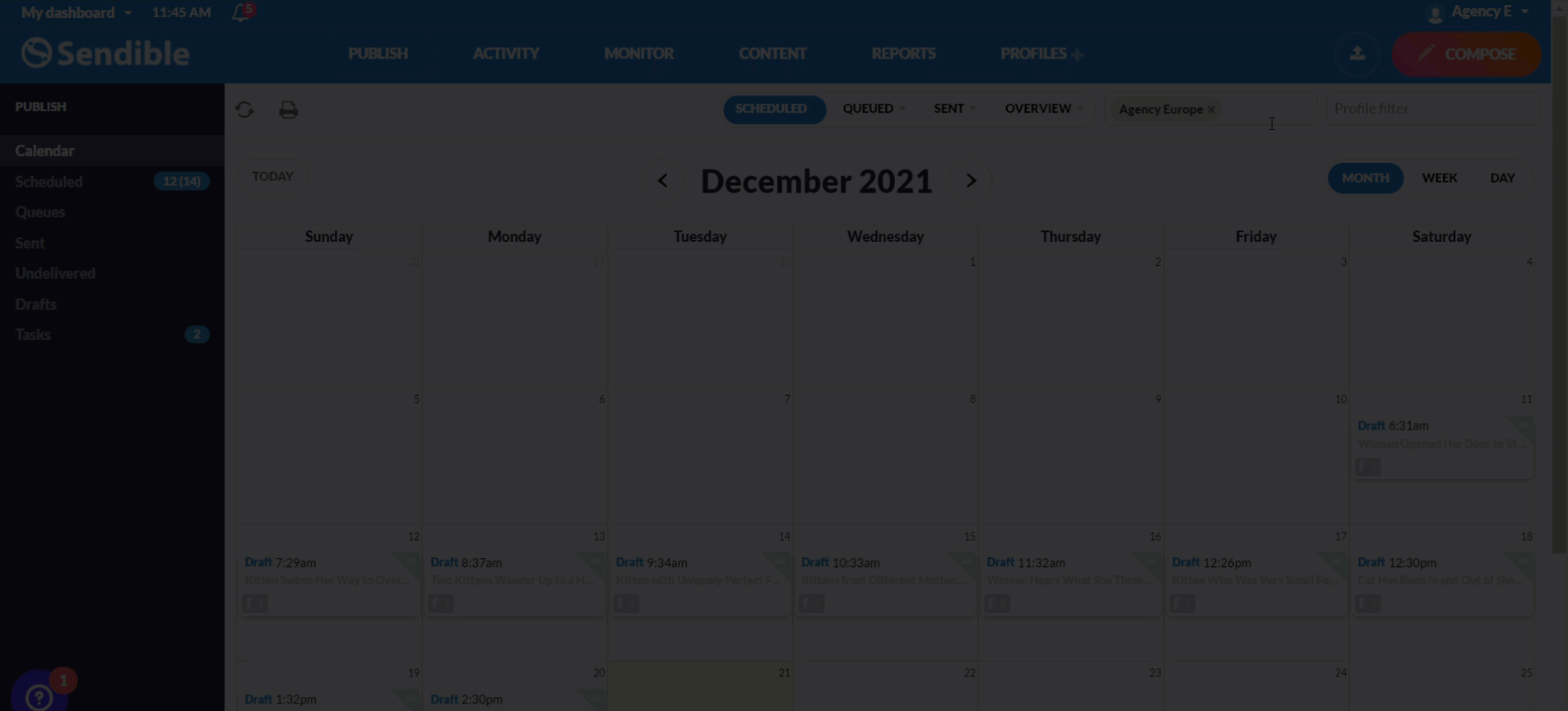 I can see all my clients' scheduled posts on the calendar. Can my clients see each other's posts?
If you switch into a client's dashboard and notice that you can see scheduled posts or profiles in the Compose Box or calendar items that this user shouldn't be able to see, keep in mind that you're only able to see them because you're logged into an Admin user account that grants you access to see them and that your client cannot see them when they login directly.
Tip: Select the Team Member filter for your client's account to view what they see.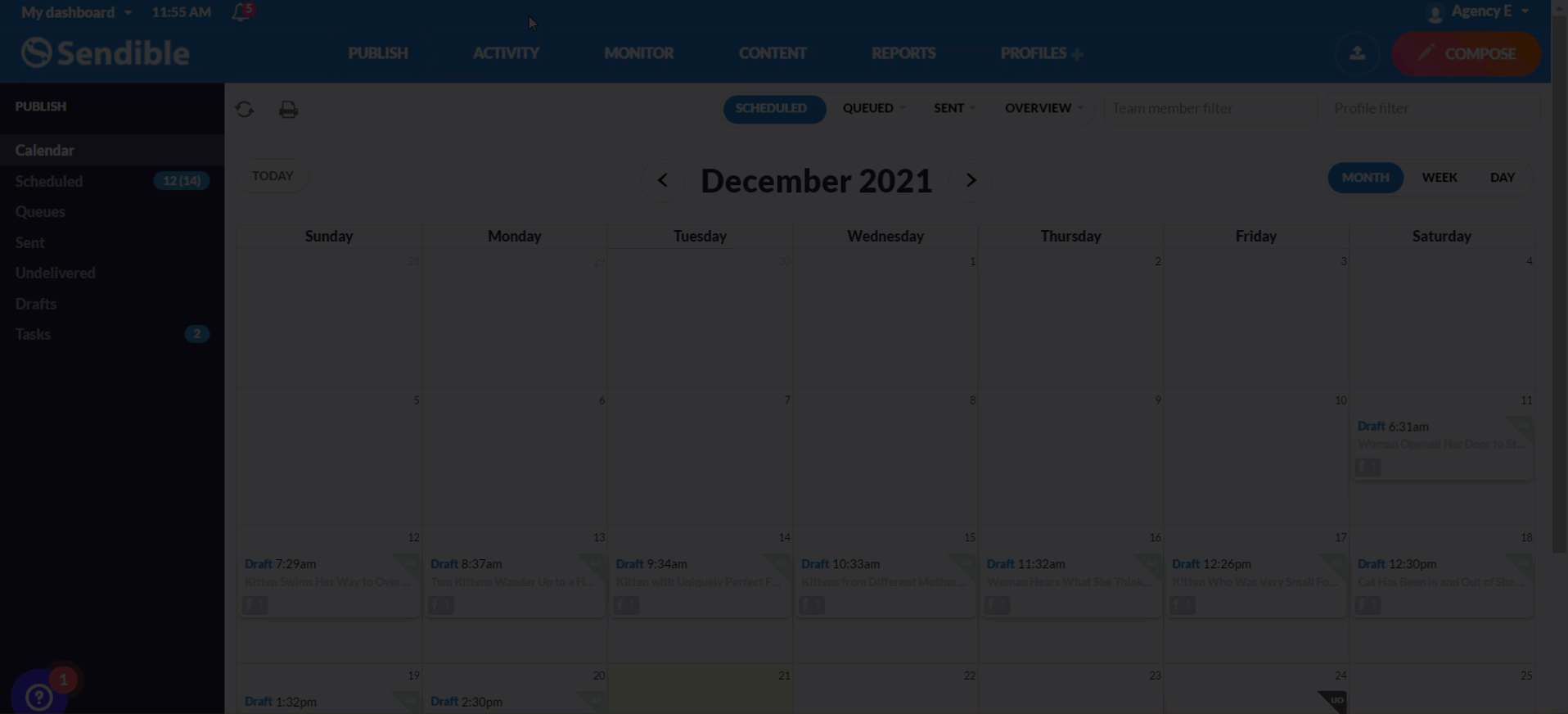 Still an issue?
No worries! We can take it from here.
Please submit a support ticket and be sure to mention you have gone through the typical troubleshooting steps. In addition, providing screenshots and including where you were and the steps you took when the issue happened will help us resolve it more quickly!