Can I pause my subscription?
You can pause your subscription for up to three months if you don't need to use your account(s) for a period of time.
Note: You will need to be an Admin to access the Subscription area to pause the account.
To access the Subscription page, select the account name in the top right corner of the screen and choose Subscription from the drop-down menu.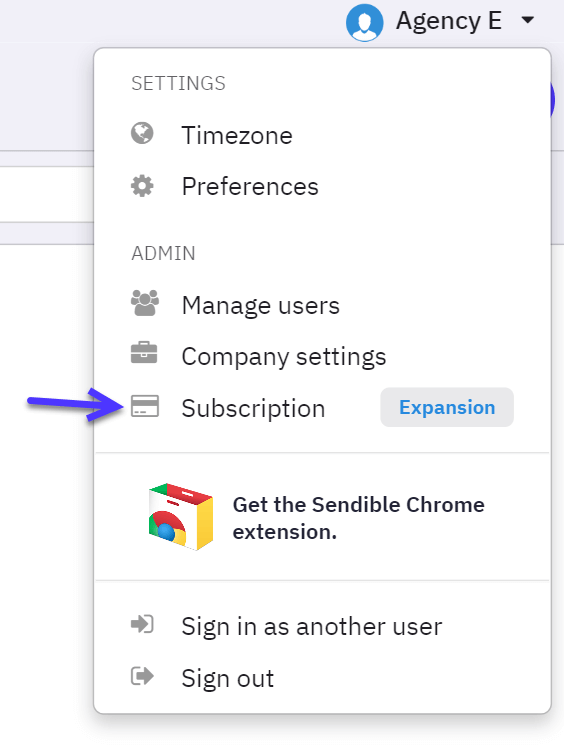 Scroll to the bottom of the page and click the arrow next to where the Cancel Subscription heading is displayed. Don't worry; you're not cancelling your subscription, just heading to where you can choose to pause it.
To pause your subscription, please select the Pause subscription option at the bottom of the pop-up.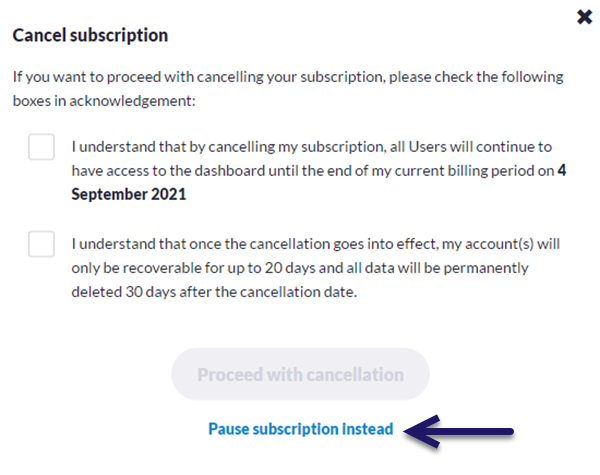 Please review and click the checkboxes to acknowledge what will happen to your user account(s).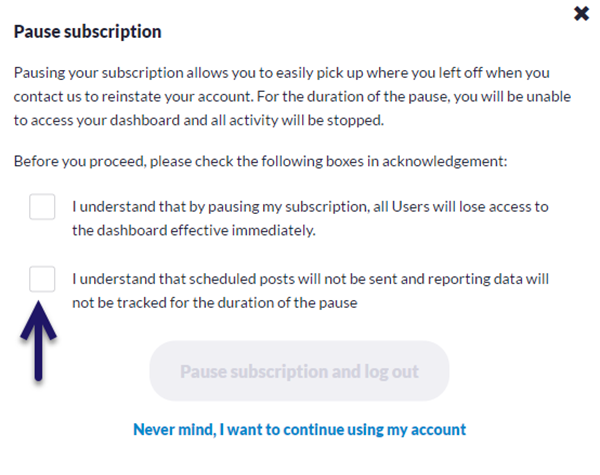 Once you've reviewed and ticked the checkboxes, the Pause subscription and log out button will be enabled. Once selected, you and the users under your subscription will be logged out and unable to access your accounts until the subscription is reinstated. Any scheduled posts or reports will also be paused and not sent out.
If you need more time on the platform before you pause, select the Never mind, I want to continue using my account option and come back when you're ready.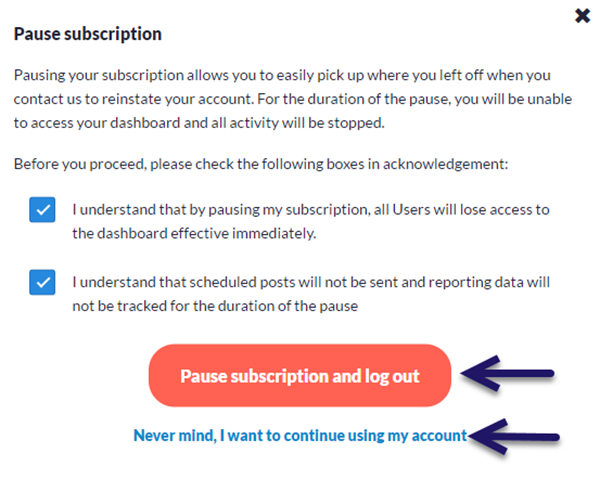 Important: Currently, you'll need to contact us when you want your account(s) reinstated. We'll also send an email with further information, so please be sure to keep a lookout for it.
If you do not reinstate your account by the end of the three months of your pause, your account will be cancelled.