Use a Call to Action in Google My Business posts
This article covers adding a Call to Action in your Google My Business post. When creating a post for a Google My Business profile, you'll find that you have the option to add a Call To Action (CTA) button in your post, which allows you the following options:
Part of the post body
Learn More
Book
Sign Up
Order Online
Buy
Get Offer
You can create a post for your GMB profile by following the steps outlined below:
1. Select your GMB profile
2. Paste the URL into the compose box
3. Select the CTA button you want your post to display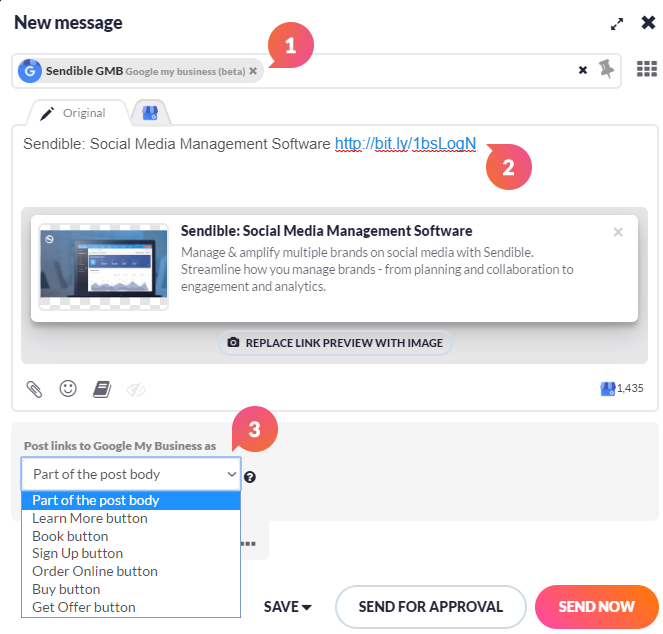 Important Note:
If you have added a CTA button in your post without pasting a link into the compose box, then when the post goes live, the CTA button will not appear. Do not remove the url from the post after the link preview has been created, as this goes against Google's posting rules
If you select the Part of the post body option, a CTA button will not be added to your post, and the person viewing that post will need to click on the link in your post in order to be redirected to that page.
If you select any of the other button, when your post publishes on Google, it will display that option as a button in the post when it's published.
So if you create a post which contains a url, and select the Learn More button in the compose box, then when your post goes out the Learn More button will be displayed like this: