Why do I keep on receiving "new activity" emails?
The profile owner (the person who connected it to Sendible) and anyone with whom the profile has been shared will Receive alerts for new activity via email if this option has been set on the related profile settings.
Tip:
New activity is defined as activities that would be displayed in the
Priority Inbox
.
Facebook Page profiles: comments, replies, mentions, direct messages
Instagram Professional profiles: comments, likes, reposts
LinkedIn Company Page profiles: replies
YouTube profiles: comments
To change this, please go to Profiles > My profiles, select the profile you are getting the alerts for and click on it to access the settings for that profile.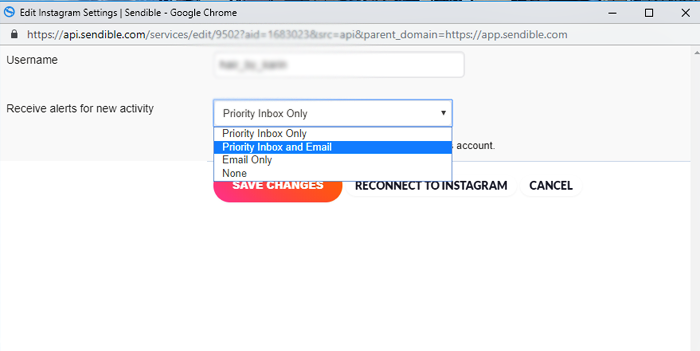 In your profile settings change the alerts to be sent to your Priority Inbox Only. This way you will still be able to see any new activity within Sendible by going to Activity > Priority Inbox, but you will stop receiving these alerts via email.
Alternatively, if you do not wish to receive any alerts, in your Priority Inbox or via email, select None.
Make sure to select the Save Changes button once you've adjusted this setting.
Note: You may still receive a few alerts via email once you've changed the settings if these have already been queued before the setting was changed. Once these are sent to you, all email notifications for that profile will stop.