What can I try when I'm having trouble with Pinterest profiles?
While we have looked to make connecting your Pinterest account and boards as smooth as possible, you may experience issues due to the way Pinterest manages account logins. If you're having trouble connecting to Pinterest or adding Pinterest boards, the following troubleshooting steps will help you to resolve your issue quickly!
Adding one Pinterest account
1. Remove Sendible App from Pinterest
If you linked Pinterest to your Sendible account before it was removed at the beginning of 2018, you will need to remove the Sendible App from Pinterest.
Go to Pinterest > Settings > Edit Settings > Apps > Sendible > Revoke access > Revoke access > Save settings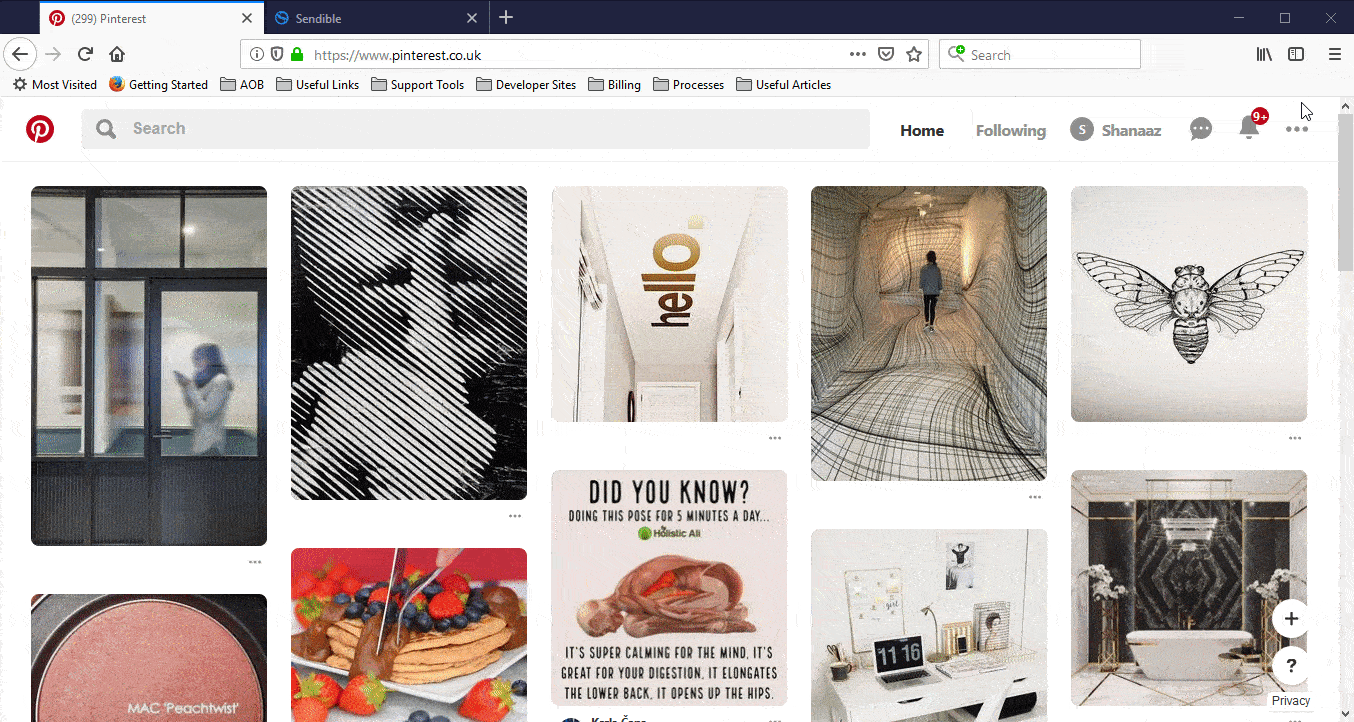 Please Note:
Once you've connected to Pinterest again, the Sendible App will be backed dated to 2015. Revoking the app and reconnecting ensures that you have access to the most updated App.
2. Logged out natively on the web browser
Before adding a Pinterest profile into your dashboard for the first time, you must be logged out of the Pinterest account natively in the browser that you have Sendible open in.
Please Note:
If you use Facebook or Google to log into your Pinterest account, please log out of these accounts natively in the browser that you have Sendible open in.
3. Enable pop-ups to always allow pops and redirect from Sendible
Pop-ups don't automatically pop-up in Sendible, so ensure that you've selected to always allow pop-ups and redirects from https://api.sendible.com when adding a Pinterest board.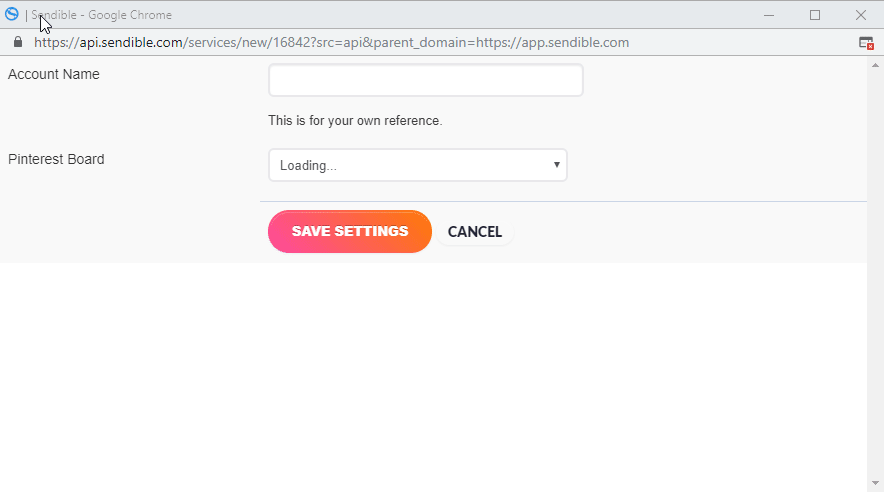 Please Note:
Every time a board is added to your dashboard you need to accept Pinterest permissions as this is how Pinterest manages logins on their end.
4. Clear Browser Cache
If you are finding that the Pinterest login screen is blank, close the window and select Add Pinterest Board.
As a last resort, clear your web browser cache. Here are some links of the more popular browsers for instructions on how to clear the cache:
Adding multiple Pinterest accounts
5. Switch users then Add Pinterest Board
Once you've switched users in Sendible by selecting Change Account and signed in successfully to Pinterest, close the current window and then select the Add Pinterest Board button.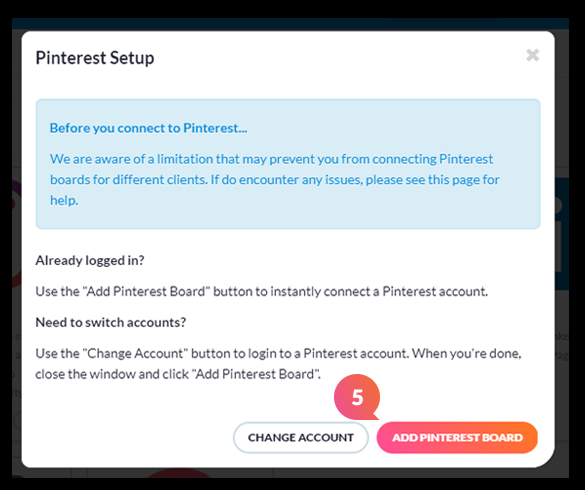 6. Still an Issue?
No worries! We'll take over from here, please just submit a support ticket.
Please ensure you mention you have taken the 3 typical troubleshooting steps and if you can provide screenshots of the issue and the steps you took before it happened, even better!