Can I access images that I've created on Canva?
Yes! 😃
If you are logged into your Canva account, you will have access to your designs, uploads, logos, colour palettes, and other brand resources from your account.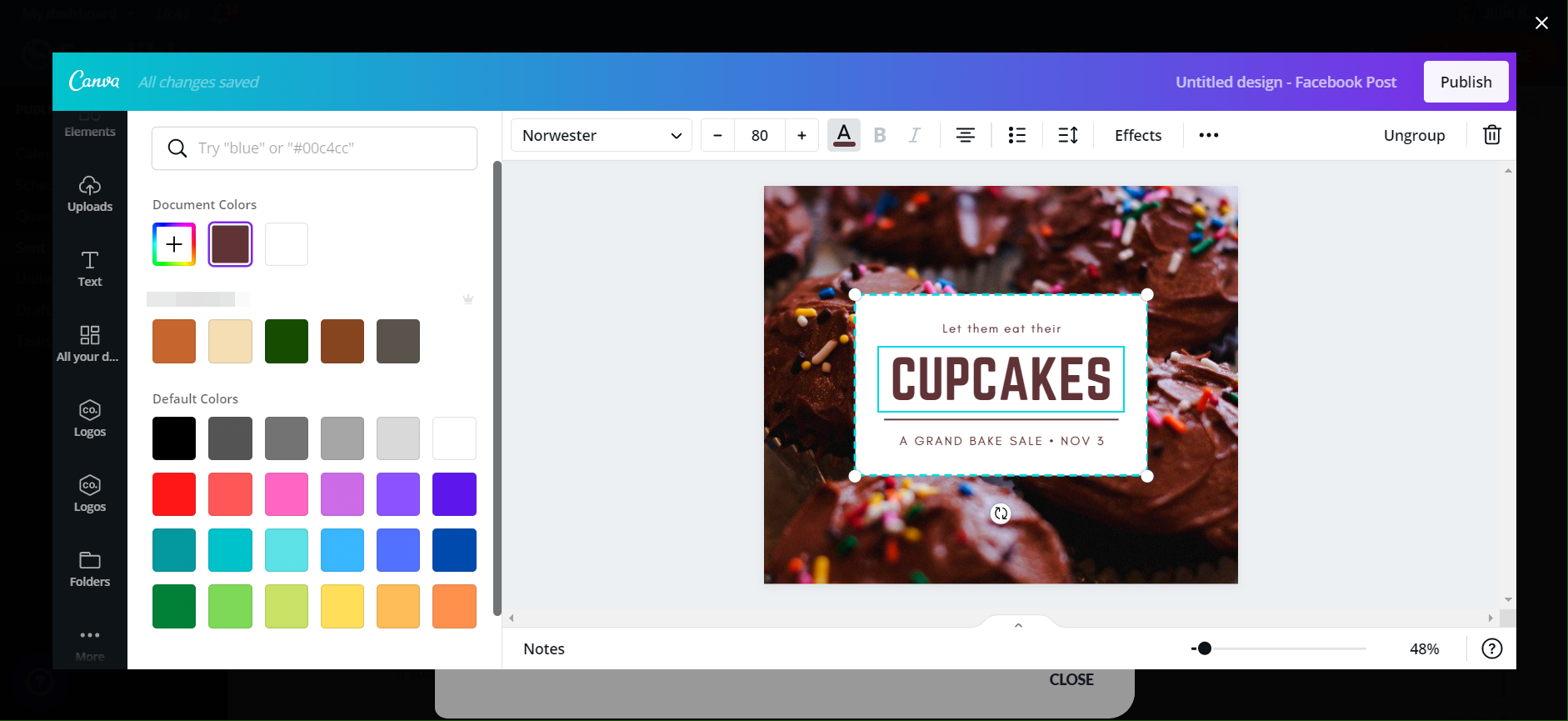 In the left-hand menu options, look for the All your designs icon. Here is where you will find all the designs you've saved in your Canva account.
Note:
If you don't see the
All your designs
or
Folders
icons in the left-hand menu, click the
More
option and then click on the
Folders
option. The
Folders
icon should now appear in the left-hand menu as well as the
All your designs
icon.