Can I access images that I've created on Canva?
Yes! 😃
If you are logged into your Canva account, you will have access designs, uploads, logos, colour palettes, and other brand resources from your account.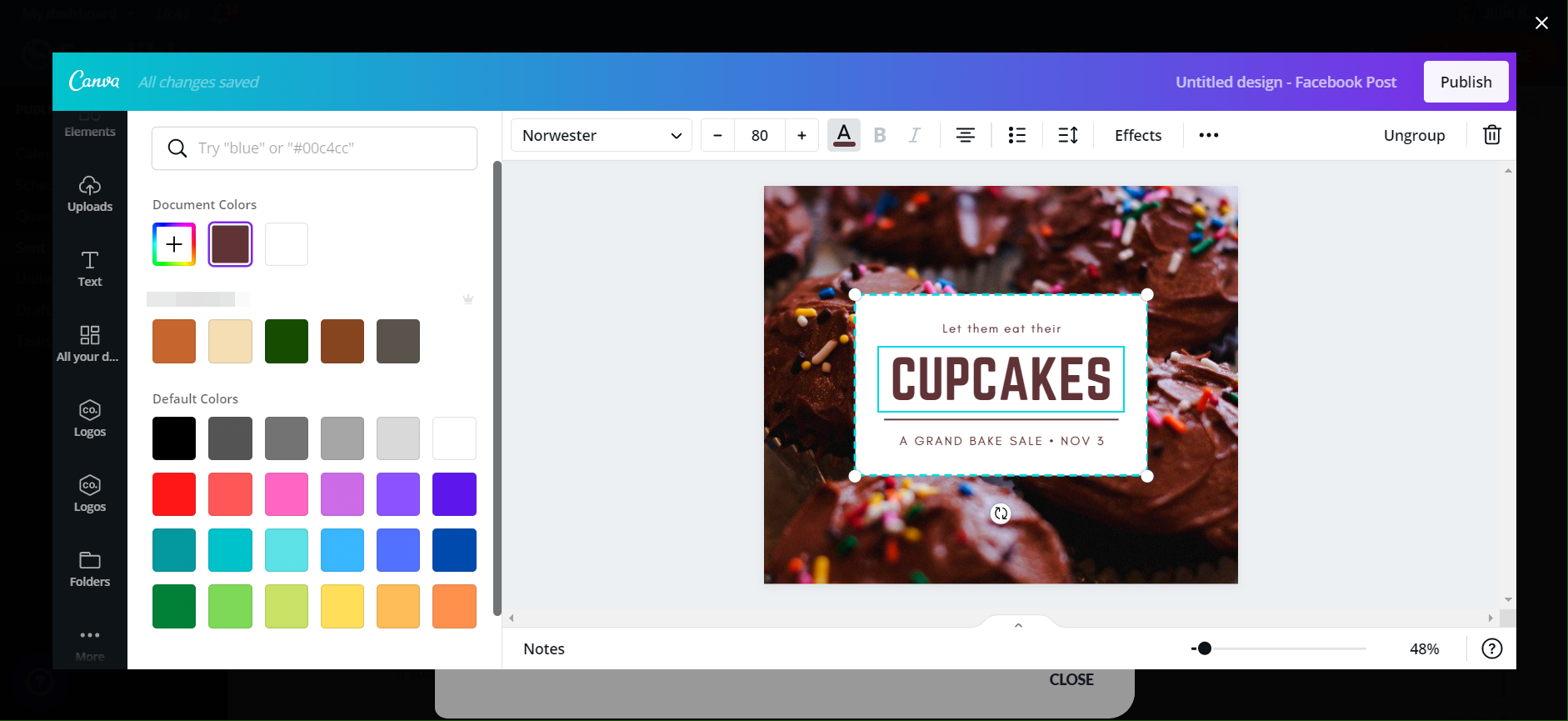 On the left menu options, look for the All your designs icon and here is where you will find all your created designs inside and outside of Canva.