Add an Instagram Reminder profile to Sendible
This page covers setting up and Instagram Reminder profile, which allows you to add non-Instagram Business accounts as profiles.
Please Note:
1. This profile doesn't support direct posting to Instagram. For more information on how this works and why this is useful in some cases, please see
this article
.
2. This profile does not enable reporting data to be returned for Instagram. Please set up an Instagram Business profile for the related Instagram account in order to select it in reports.
1. Head over to Profiles > Add Profiles. Here you'll see the list of our most popular profiles.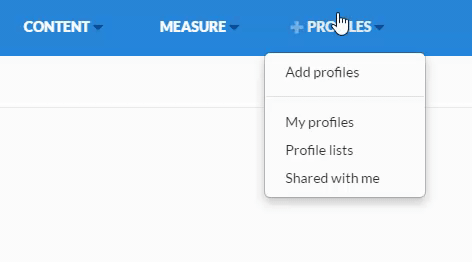 2. Find Instagram and click Add.

3. In the dialogue you'll see the Instagram Reminder option, click Setup.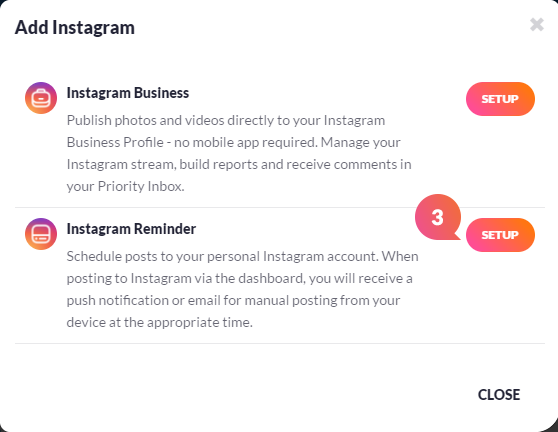 4. You'll be prompted to add your Instagram account username.
5. Specify one or more user accounts that will receive the push notifications via our Sendible Engage app.
6. In addition or as another option, you can also specify one or more email addresses to receive Email Notifications.
7. Once you've added in your settings, please select the Save Settings button.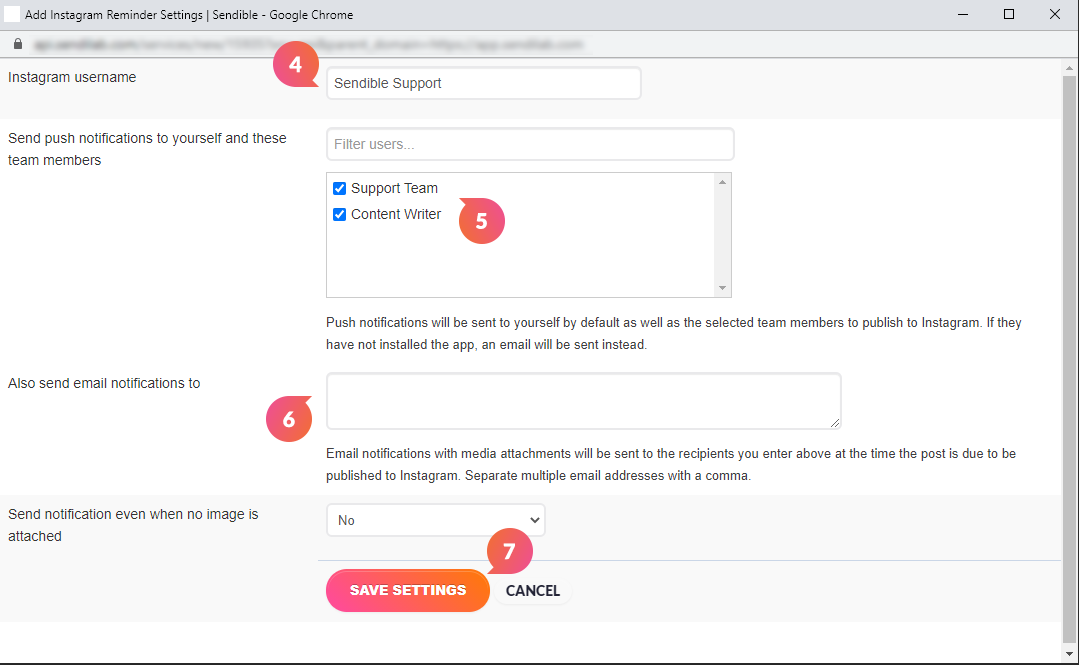 You're now ready to begin posting!
8. To post to Instagram, click Compose button and select your Instagram Post profile from the list. Choose a date and time to have this post go out.
Please Note:
The Instagram Post profile displayed in your Compose box and My profiles corresponds with the Instagram Reminder profile you have just added!
9. Then Attach an image or video to your post.
10. Once you're happy with your post, press the Send Now button.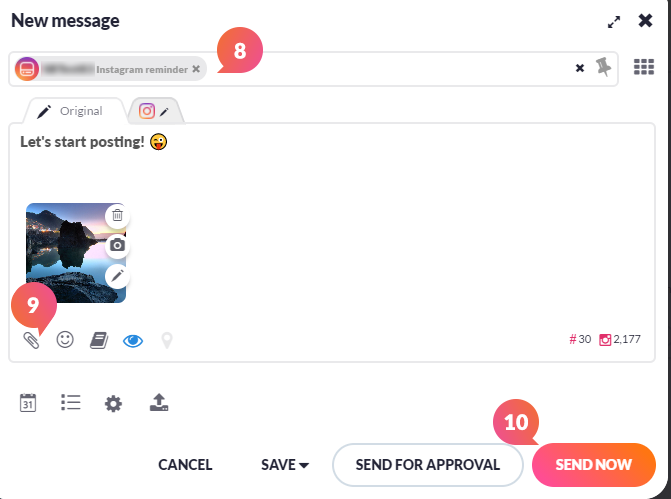 11. At the scheduled the time, you will receive your Push Notification via our Sendible Engage app.

Please Note:
Once you click the notification Sendible Engage app will forward the image to Instagram for posting. Please see our
Instagram Push Notification Article
for more information..
12. If you have selected an email also, the recipient(s) you specified in Step 6 will receive an email notifying them that the attached image or video needs to be uploaded to Instagram.