Reconnect Facebook Pages in bulk
This page covers how you can reconnect Facebook Pages that have the same Admin (either via the page and Business Manager(recommended)) at the same time rather than needing to do this on a per profile basis.
Please Note:
If you update security details, such as the email or password for the Facebook Admin account that previously connected Facebook profiles, you will be required to reconnect related profiles before they can be used again. Access can also be removed by Facebook for other security reasons which will also require reconnection.
Important Note:
Ensure that you are fully logged out of Facebook on your browser by opening Facebook in another tab and choose the logout option. This will ensure that you are adding the correct Pages to Sendible from the appropriate account.
If you have several Facebook Pages added to your account you can reconnect them in bulk, to do so please follow these steps:
1. Go to Profiles > My Profiles.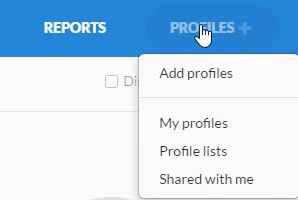 2. Go to Apps on the right side menu.

3. From these options, click Add for Facebook Reconnect.

4. You will be directed to Facebook and prompted to login if you're not already logged into Facebook.
5. Tick all the Pages you would like to reconnect or click Select all below the text box.
6. IMPORTANT: Click Save Settings to complete the reconnection process.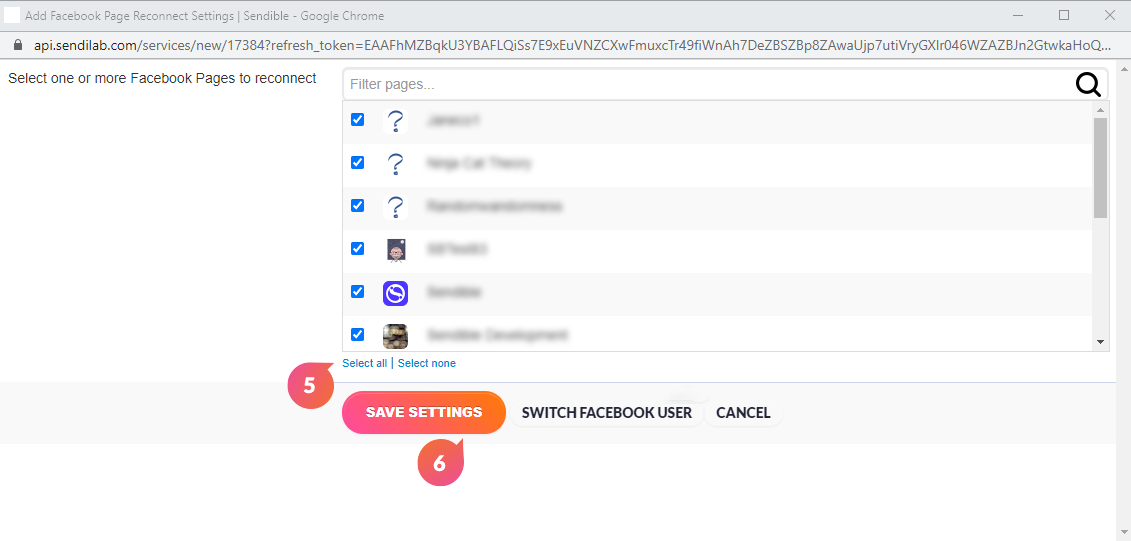 If reconnecting a profile does not address the issue and allow you to post out successfully and/or reporting data to be returned, the issue may be related to permissions. Please see this page which will take you through addressing permissions issues.