If you update your security settings on Facebook such as your email address or password, you will need to reconnect any related Facebook services including Pages before Facebook allows the posts through as we will no longer have the correct details to enable this.
Facebook can also revoke connections if you hit their throttle limits, which they do not disclose, or if your posts violate their Terms and Conditions.
Also, when Facebook does maintenance this can also lead to connections being affected.
If you have several Facebook Pages added to your account, you can reconnect them in bulk. Please note that it will only reconnect the pages that are under the same Facebook admin. If you have pages that are under other Facebook admins, you'll need to bulk reconnect them after logging out and logging into the other Facebook admin account. 
To reconnect Facebook pages in bulk, please log out of Facebook from your browser tabs and/or windows and then follow the steps below:

1. Go to Services > Add Services > Apps > Facebook Reconnect > Add.
2. If you're not already logged into Facebook, you'll be directed to log in. If you're prompted to accept permissions, please accept them exactly as they are. Once this is done, any Facebook Pages that account is Admin of will be displayed. You can use the tick boxes to select the relevant pages you want to reconnect.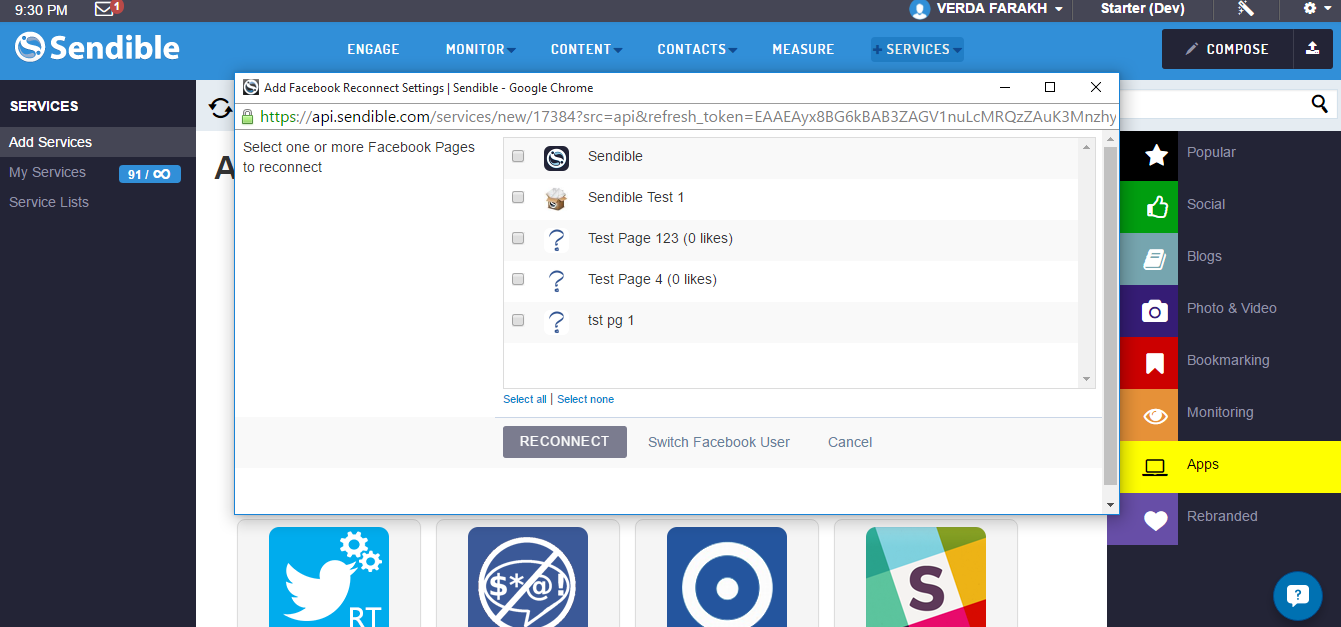 3. Once you've selected the pages you want to reconnect, click on the Reconnect button. 
If reconnecting a service does not address the issue and allow you to post out successfully, the issue may be related to permissions. Please see this page which will take you through addressing permissions issues.