Attach and send videos
This article provides an in-depth overview of attaching videos to your posts, including limitations to be aware of and some additional resources to help you post great-looking content.
Important Note:
Uploading videos currently only fully supported for
Facebook, Instagram (both Reminder and Business Profiles), Twitter, YouTube and LinkedIn Company pages
. For more information,
click here
. You can still upload and send a video to other social sites; however, these will appear as a link preview. Clicking on the link preview will open the video in a new tab. This is also how the video will show if it does not meet the guidelines and restrictions set out by
Facebook and Twitter
.
1. Open the Compose Box.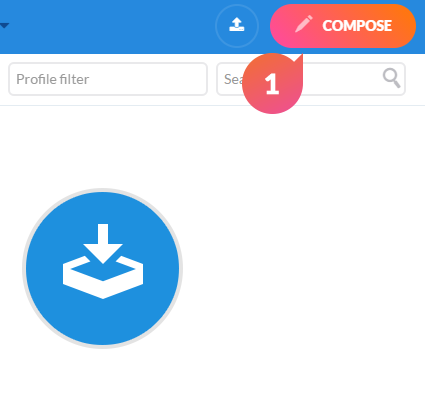 2. Select a Facebook and/or Instagram Post (corresponding to the Instagram Reminder service) and/or Instagram Business Posting and/or Twitter and/or YoutTube service that you want to schedule or post a video to.
3. Click on the Attach button. The Add Media window will open.
Important Note:
The Media Library only stores image files and not video files.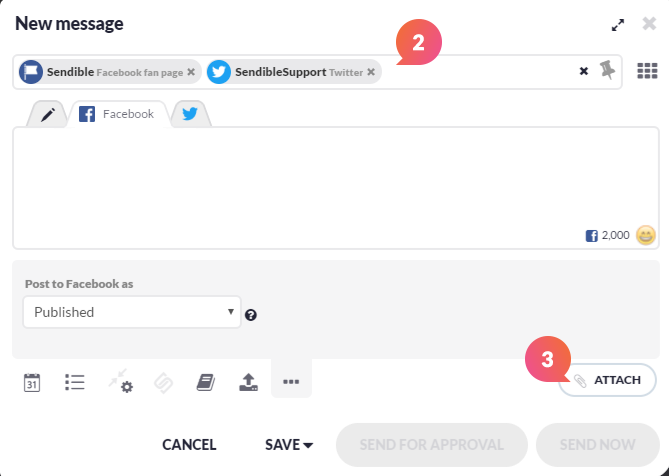 4. In the Upload File section, you can either drag and drop your video file or click on the Browse Files button to upload a video file.
Important Note:
Please ensure the video meets the size limit (250MB) and is no more than 60 seconds long, depending on the social site.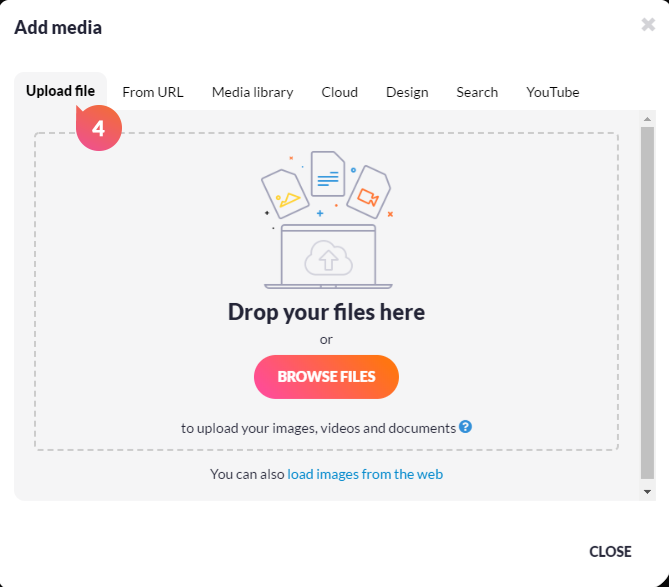 5. Once attached, you can enter a description/caption for your video. The description is taken from the message field.
6. You can also enter a title for your video.
7. For Facebook, you can set your post to be Published or Unpublished (Dark Post).
8. All done! Now, you can send or schedule your video post to Facebook, Twitter and/or YouTube.
Please Note:
Once the video is uploaded, you cannot add another attachment. You'll need to delete the currently uploaded video to attach an image or another video.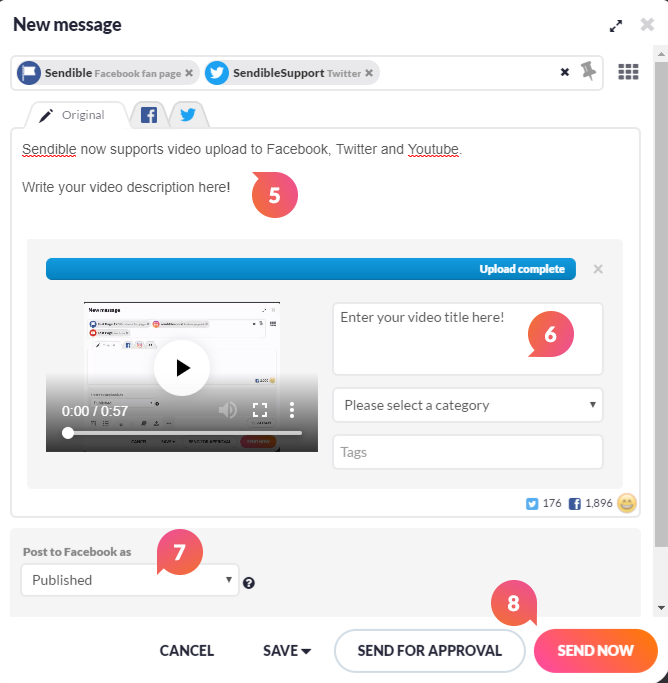 Additional information for specific social sites
Facebook- The video should post the same way as a Facebook native video, and it should also auto-play. Example: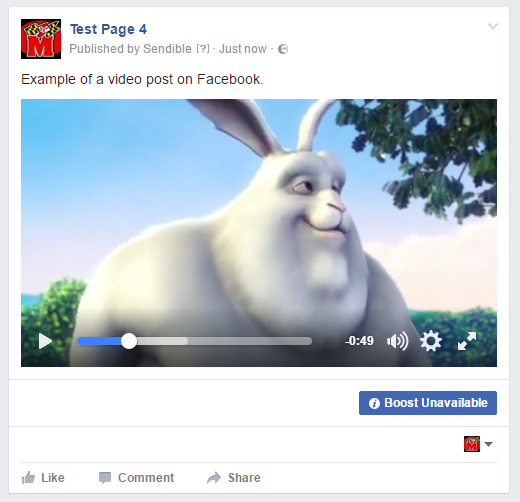 Twitter- Sendible checks the videos on upload to see if it's compatible with Twitter. If the video isn't compatible, we set up an HTML page and embed the video on that page. We then link to that HTML page on Twitter.
Please Note:
This includes the video being 30 seconds or less, also up to or less than 15 MB. If the video meets these points, it will be embedded and play as a native video. Sendible can post longer videos; however, these will not be embedded and will link to an HTML page (see above).
In this case, the video will display like this: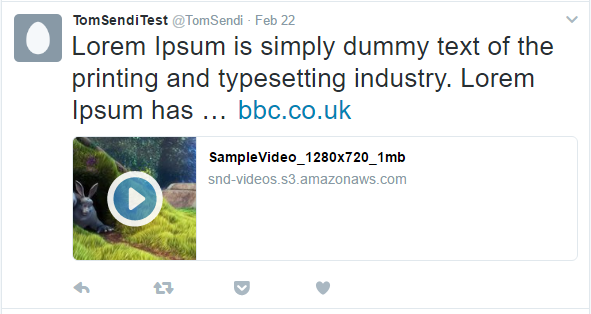 Important Note:
Please see Twitter's requirements for native videos
here
.
If these requirements are met, the video should upload as a video and not an HTML page.
In this case, the video will display like this: