1. Go to Services and then select Service Lists from the drop down menu or, if you're already in the services area, select Service Lists from the menu to the left of the page.
2. Select the Add a New List button.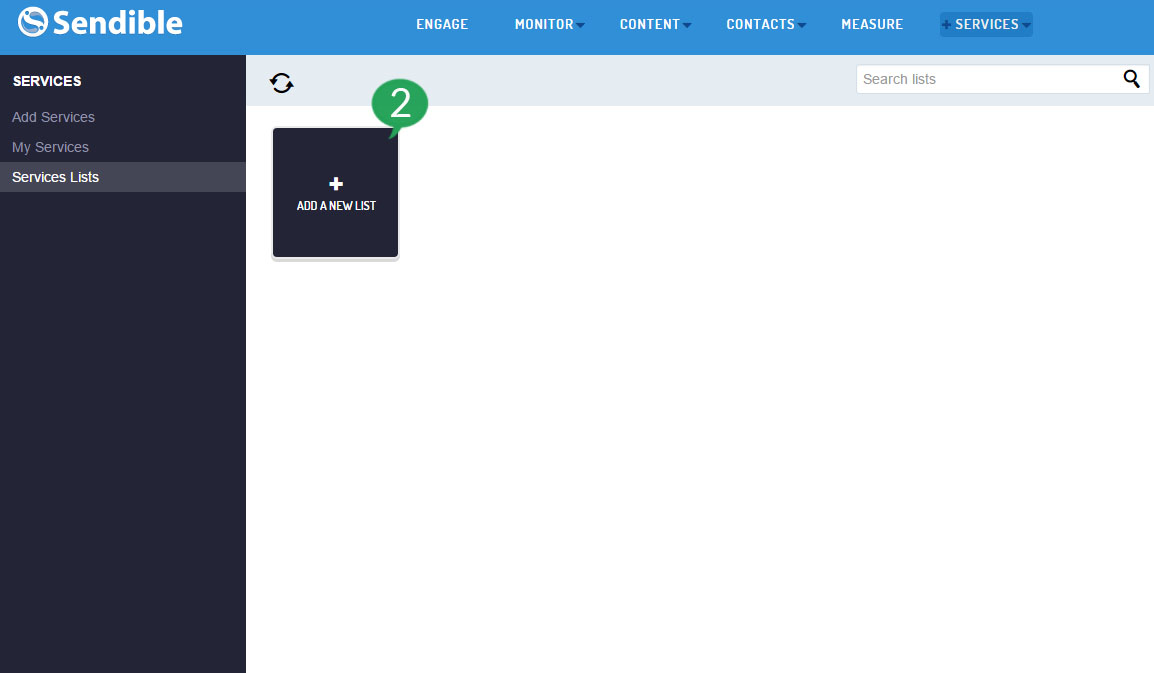 3. Give your list a name and, if you want the list to have a specific color, click the colored square and then select the color you want for that list. If you don't select a specific color, the system will add a default color for that list.

4. If you want other user accounts to be able to select that list in the Compose Box, add them as Consumers. If you want other user accounts to be able to add services to that list, add them as Contributors. If you want a user account to be able to both post to the list and add services to that list if needed, add them both as a Consumer and a Contributor. When you're happy with your settings, click the Create List button.
5. Once you've created the list, click on it and then the options for that list will expand on the right hand side of the page.

6. Click Add Services to start adding services to your list.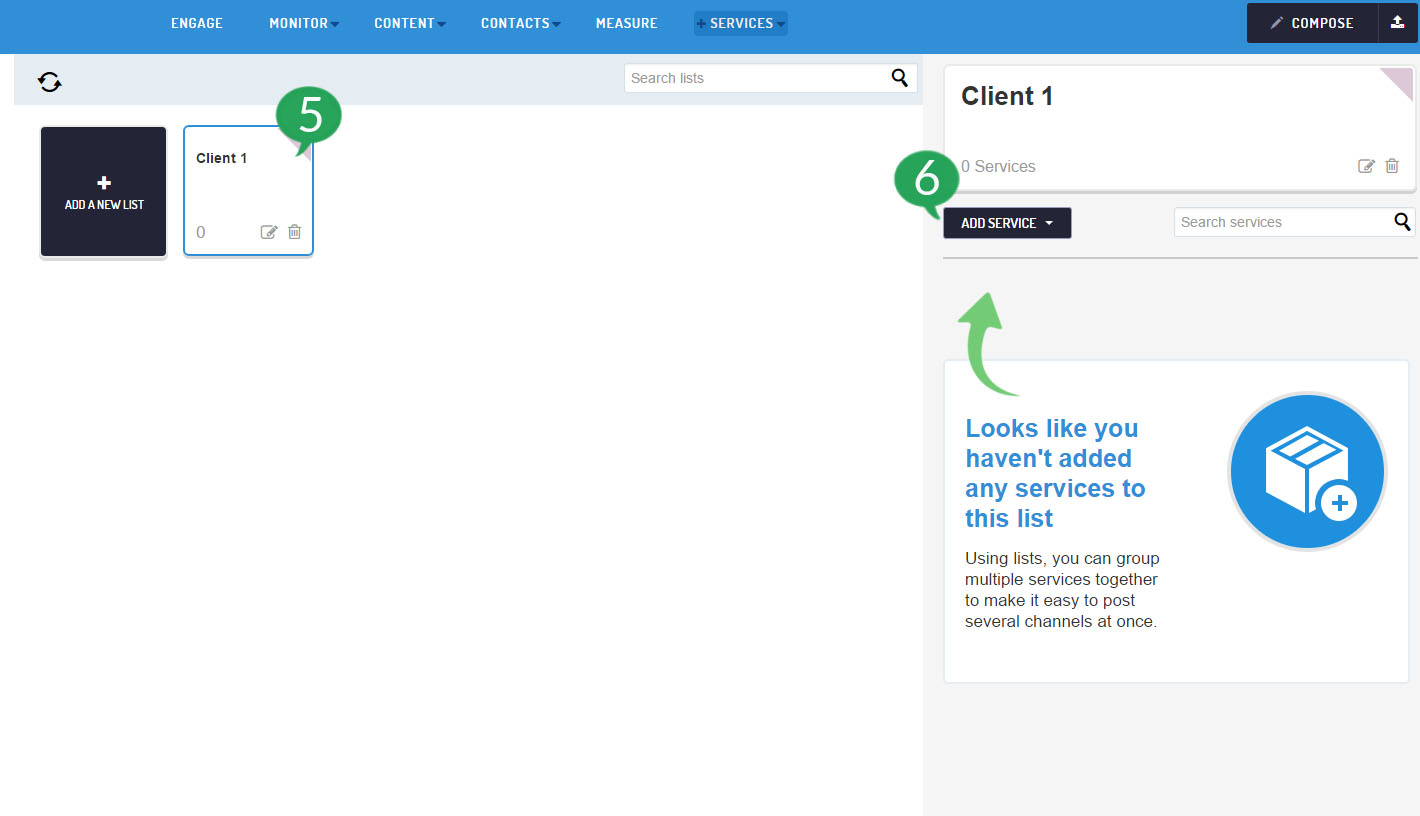 7. The posting services set up on your account will be displayed in the dropdown menu. You can starting typing in the name of the service you're looking to add and the list of services will be filtered. When you've found the service you want to add, click on it in the dropdown and it will be added to the list. Repeat this process to add other services to the list. Please note: Services Lists are intended to be used to post to the same client's services or similar without having to individually select each service in the Compose Box. With this in mind, we have limited the amount of services you can include in a list to 50 services in total.
8. Once services are added to your list, you can use available options to manage the list such as editing the name, color for the list, etc. and can also delete the list from here.
9. Use the search box for that list to search for specific services within that list.

10. To delete a service from that list, click the 'x' icon displayed on that service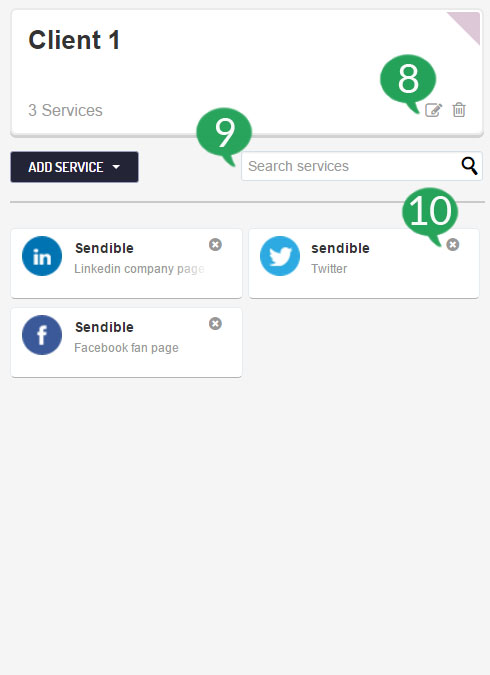 11. When you've completed setting up a list, you can always add more services to a list or edit it, etc. by clicking on the list which will expand the options for that list to the right of the page.
12. When your service list is set up, you'll be able to select it from the dropdown menu in the Compose box in the same way you would normally select a service.