This article covers how you can select another theme for your White Label from one of our other pre-built themes and add custom CSS to your White Label to further customize the look and feel.
To get started:
1. Click your name in the top right hand side of the dashboard and
2. Select White Label Settings from the drop-down menu.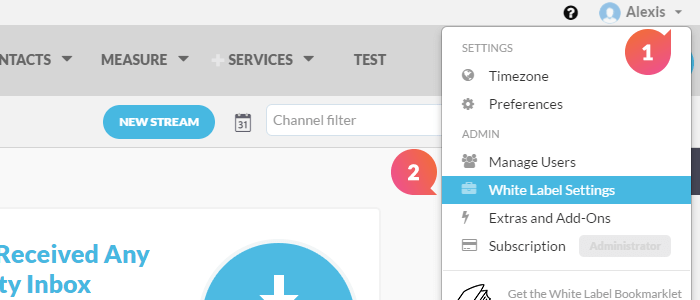 3. Select Design & Layout from the list to the right of the page.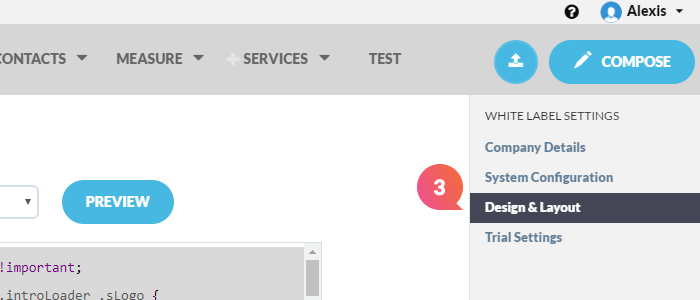 4. You can then use the drop-down list provided to choose between the available White Label themes.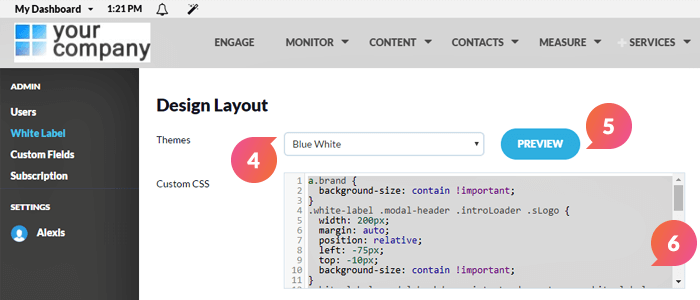 5. Use the Preview option to preview different themes. Once you've found the theme you want to use, select the Save button at the bottom of the page to have the theme applied to your White Label.
6. You can also access the CSS for your White Label if you want to make custom changes. If you're not experienced with CSS, please discuss with a developer to have them make updates as you require.
If you need to make extensive changes to your White Label and are not able to adjust the CSS as necessary from your end, please outline the changes you require in a ticket so that we can confirm if the changes are possible and whether we'd need to provide a quote for the work.