Cancel your subscription
This article covers how you can cancel your subscription with us if you no longer want to use the platform. You can also pause your subscription instead if you don't need to use your account(s) for a period of time.
Please Note:
You will need to be an Admin user in order to access the Subscription area to cancel your pause the account.
Cancelling Your Subscription
1. To access the Subscription page, select the account name in the top right corner of the screen and, from the dropdown menu, select Subscription.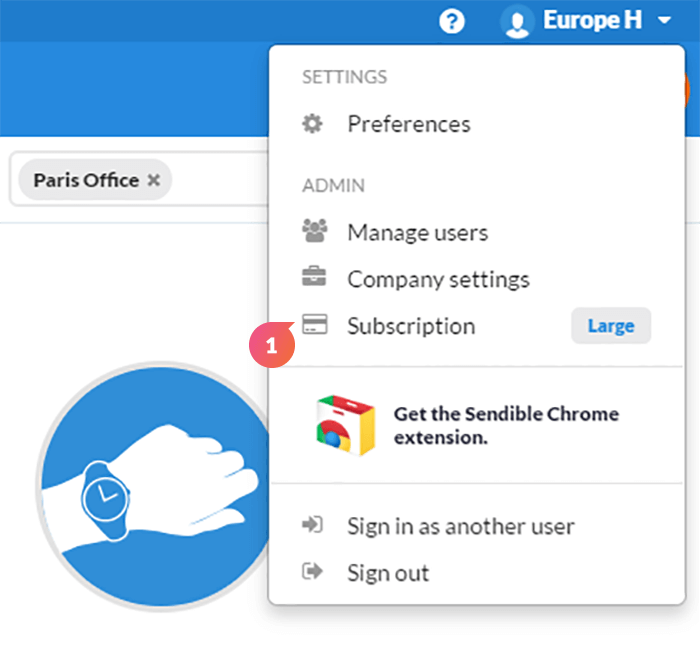 2. You can review your current subscription, remove users or downgrade your subscription if you'd prefer rather than cancelling your subscription altogether. Please see this page for more information or contact us and we'll be happy to discuss your subscription further.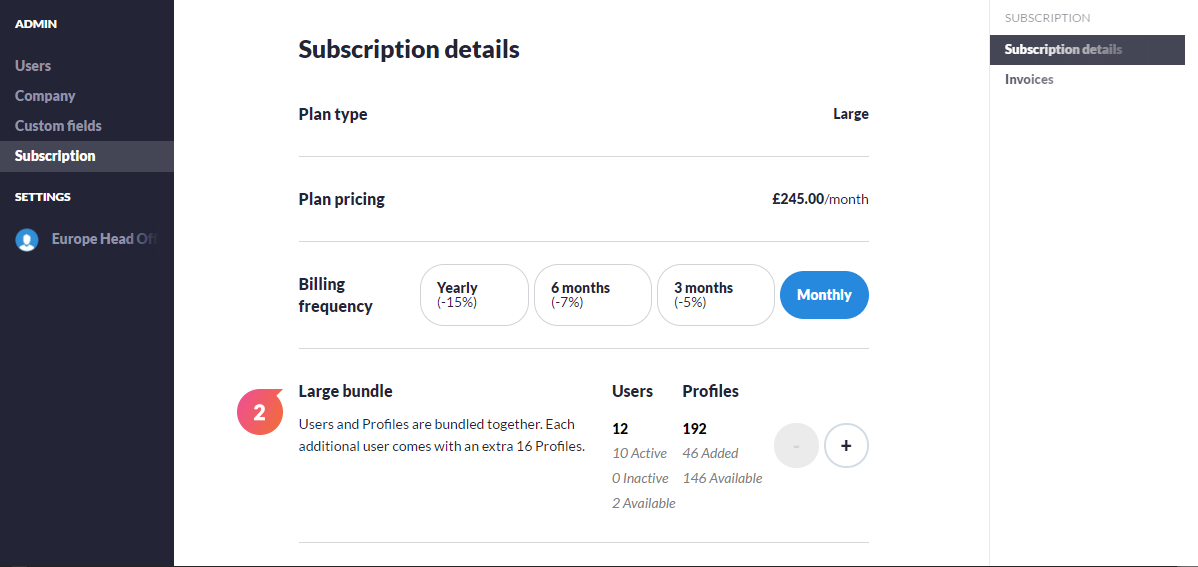 3. Scroll to the bottom of the page and the option to cancel your subscription will be displayed along with the date that cancellation will take effect. This reflects the period of time that your most recent subscription payment still covers or the date your trial is due to end.
4. Select the Yes, cancel my account button.

5. A pop-up will be displayed, if you'd like to pause your Subscription instead of cancelling it, please select the Pause subscription option at the bottom of the pop-up and then go to Point 12.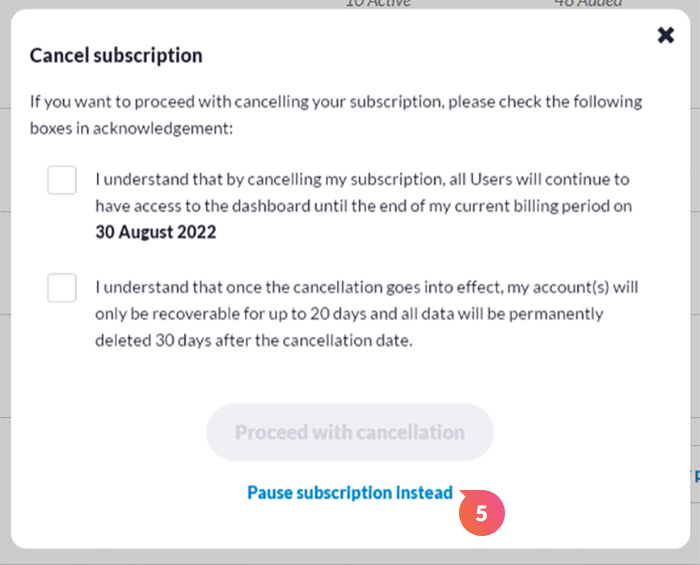 6. If you would like to cancel your subscription, please review and click the checkboxes to acknowledge what will happen to your user account(s).
7. Once you have checked both boxes, the proceed with cancellation button can be selected.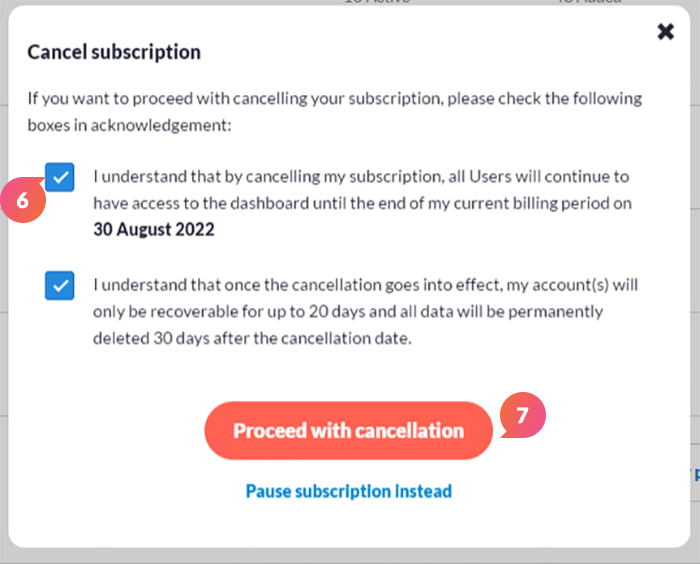 8. Please select the reason closest to why you're cancelling from the dropdown and a little more information on why you're cancelling - we appreciate any feedback you have so we can continue improving the platform.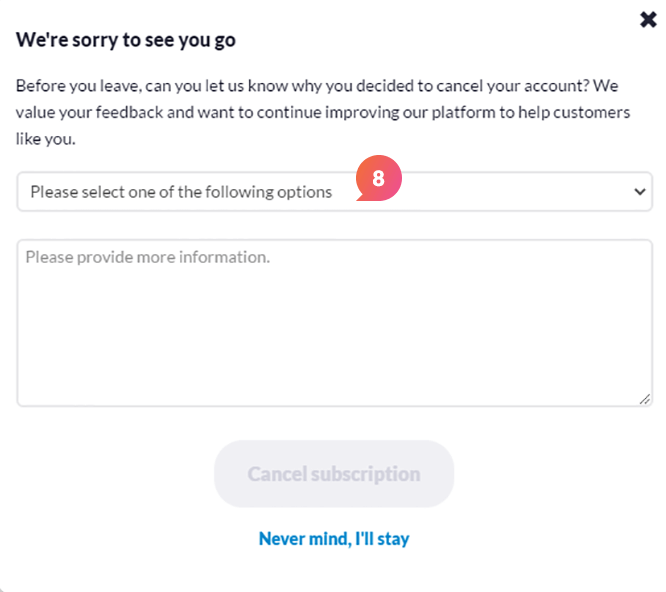 9. Once you've done this, the Cancel subscription button can be selected. If your next subscription payment is due, once this button is selected, you will immediately be logged out and you and any users will lose access to the dashboard.

10. If you still have time before your next subscription payment would have been due, you the dashboard will reload and you will have two options:
Restore Subscription

- this option will be available at any time on this page before your account is automatically cancelled and you lose access just before your next subscription would have been due.

Cancel as soon as possible - Selecting this option will let us know you'd like to cancel your account before your current paid for period ends. If you select this option, we'll be in touch to discuss this further with you if needed or confirm once your account has been cancelled and a refund issued if applicable.

11. Once you've selected to cancel your Subscription and if you still have days remaining before your account is cancelled, this will be displayed on all Admin accounts in the top right hand side of the dashboard so that you can keep track of this. You can also select this option at any point before your account is cancelled to be taken directly to the Subscription page and the options from point 10.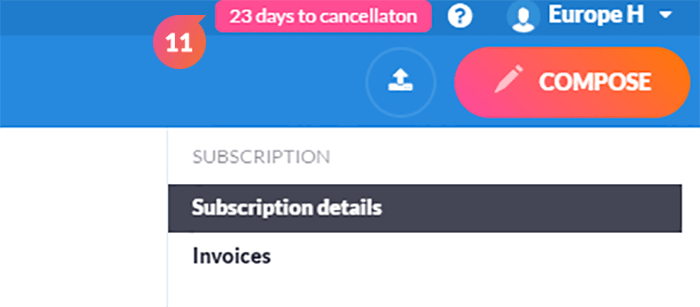 Pausing Your Subscription
Important Note:
Please make sure that you've followed steps 1- 5 above.
12. If you've chosen to pause your subscription, please review and click the checkboxes to acknowledge what will happen to your user account(s).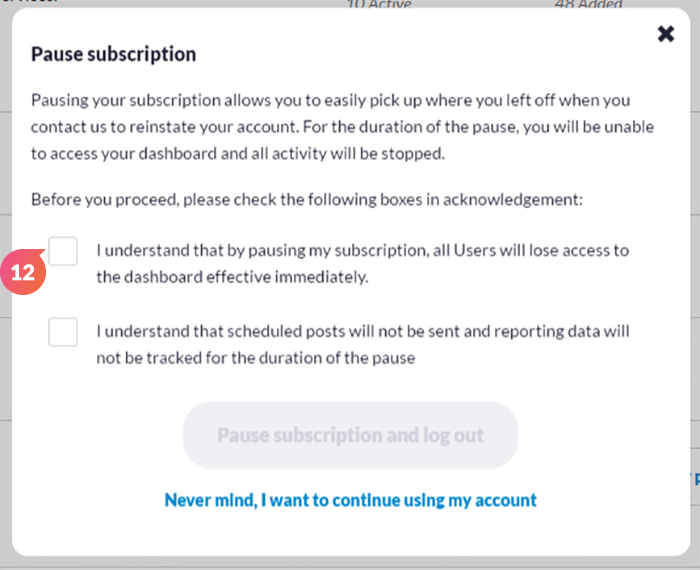 13. Once you've reviewed and ticked the checkboxes, the Pause subscription and log out button will be enabled. Once this is selected you and users under your subscription will be logged out.
14. If you need a bit more time on the platform before you pause, just select Never mind, I want to continue using my account option and come back when you're ready.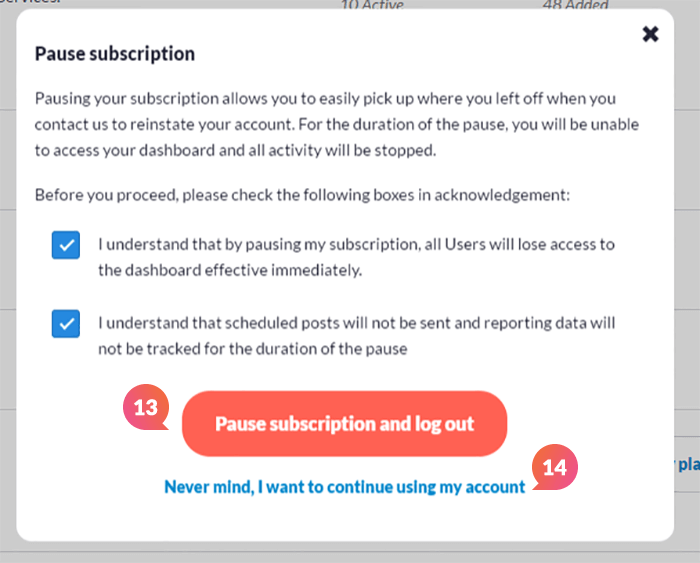 Important Note:
Currently, you'll need to contact us when you want your account(s) to be unpaused. We'll also send an email with further information so please make sure to keep a lookout for it.