View, update, and save invoices
This article covers how you can check and manage your paid invoices/receipts for charges made for your Sendible subscription.
Please Note:
To access your
Invoices
area, you will need to be logged in as an
Admin
. Please also note that, if you're paying via automated card charges, invoices will only be available on your account once a payment is successful. If you need to receive an invoice upfront to make payment, please see
this page
for more information.
Viewing and Saving Invoices
1. First click on your account name on the top right hand side of the dashboard.
2. Then select Subscription from the dropdown menu.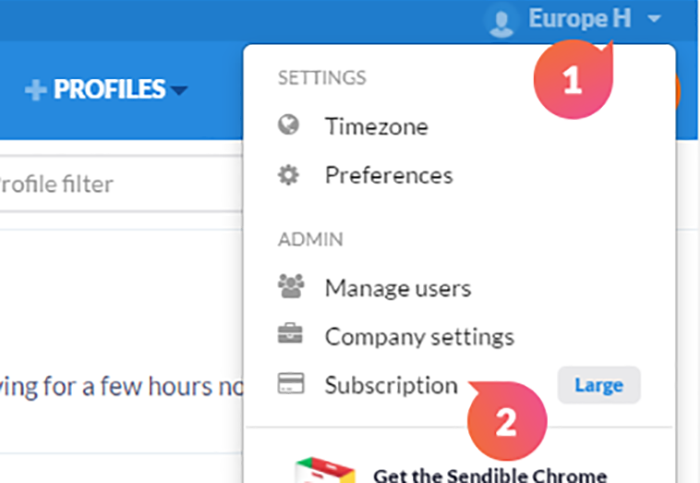 3. Click on Invoices from the list to the right.
4. You will see your 5 most recent invoices listed.

5. To print a receipt of your invoice, select the Print option next to that receipt.

6. If you have more invoices than the system displays by default, select the option to display invoices from further back if needed.

7. If you need your VAT number to be included on the invoice, you can add this to the box provided.

8. Should you need to have invoices automatically sent to another email such as your billing or accounts department, you can add their email address in the Email invoices to field and then, when invoices are sent out after successful charges, that email address(es) will also receive the emailed invoices.

9. If you add a VAT number or an email address(es), make sure to click the Save button to save this information.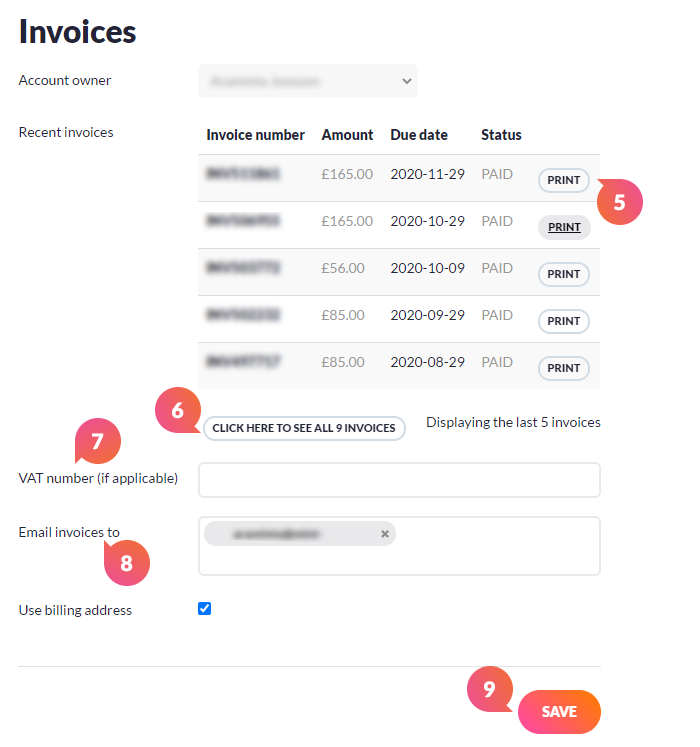 10. If you select the print option, the invoice will be displayed in a new browser window.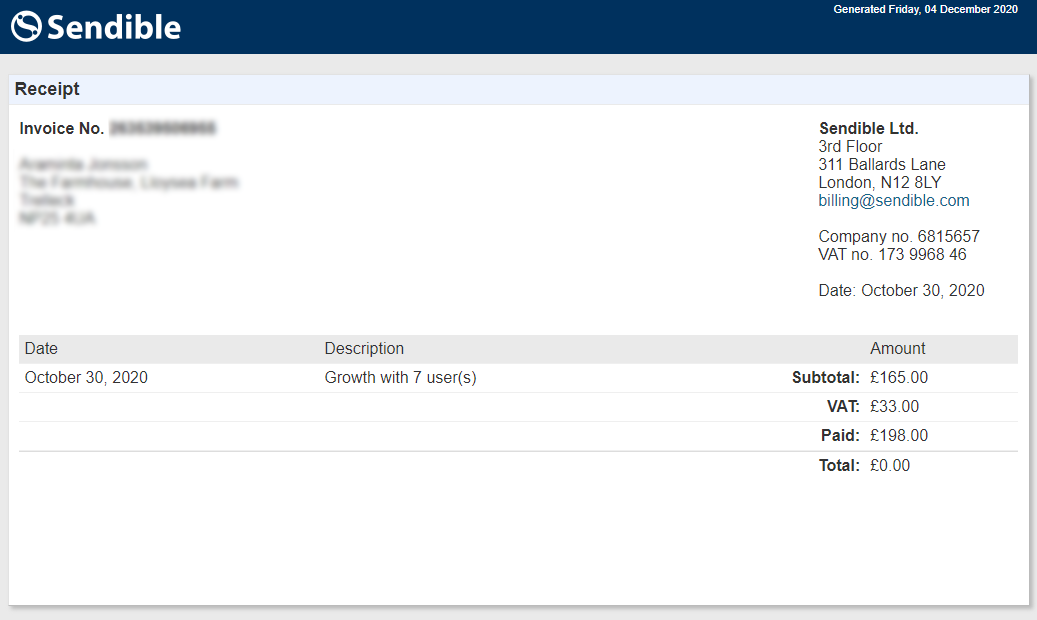 11. Right clicking the invoice and selecting the Print... option, this will let you to print out or save your invoice as a PDF.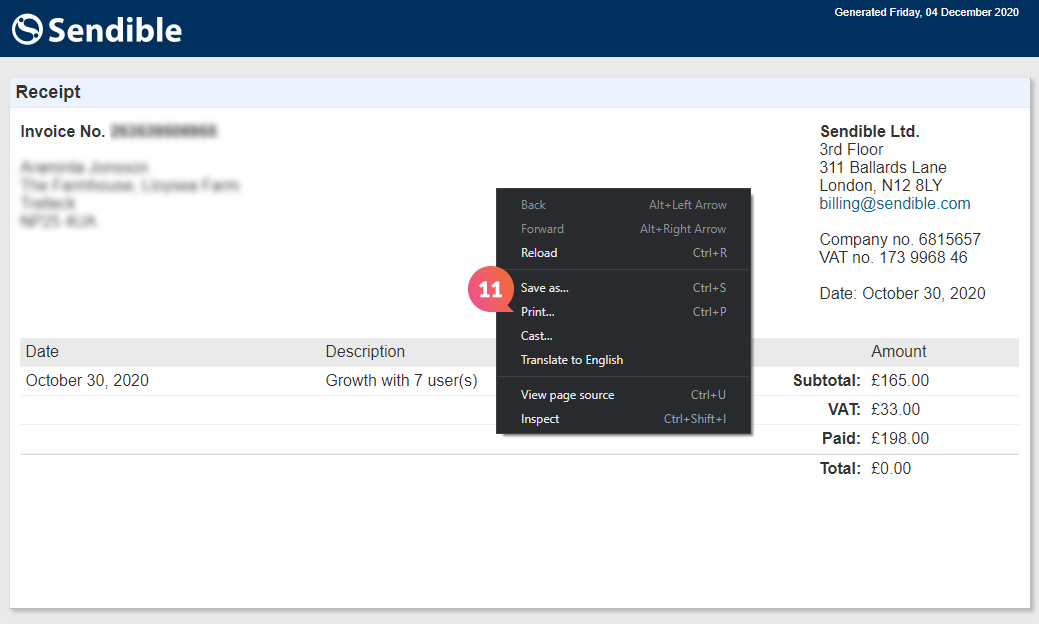 Changing the Name and Address used on Invoices
You can now also add a billing address to be used for your invoices in the future if the one provided when you initially added your card is not what you need for accounting purposes or similar. To do this:
12. On the Invoices page (see from point 3.) you'll see there's a blue checkbox at the bottom of the Invoices page opposite where it states 'Use billing address'. Click on this to un-check the box.

13. You'll now be given address fields to add the name (this can be a company or individual) and the address that should be used.
14. Once you've added the new name and address, make sure to select the Save button. You should then see those details displayed by default whenever you access the invoices page so you can also update them in the future if needed.
Please Note:
The new name and address will only be applied to invoices for successful payments after you've added the new address. This won't change the name and address used on previous invoices. If you do need this updated as well, please
contact us
with the full details you need to have displayed on the invoices.