Have you ever come across a comment within the Priority Inbox where you're unsure of the person who has replied to a comment or added a comment to your published post?

This article will breakdown where you can go to view the name of the person and then take you to the social site to follow or unfollow them.

1. Click on the Name of the social media account displayed on the message.





2. The following window will be displayed, the number of options you have may vary on the social network eg. Facebook or Twitter. In this example the profile is from Twitter and by default the profile's Bio will be displayed. Select the other tabs to view additional information such as the account's Timeline, Mentions, etc.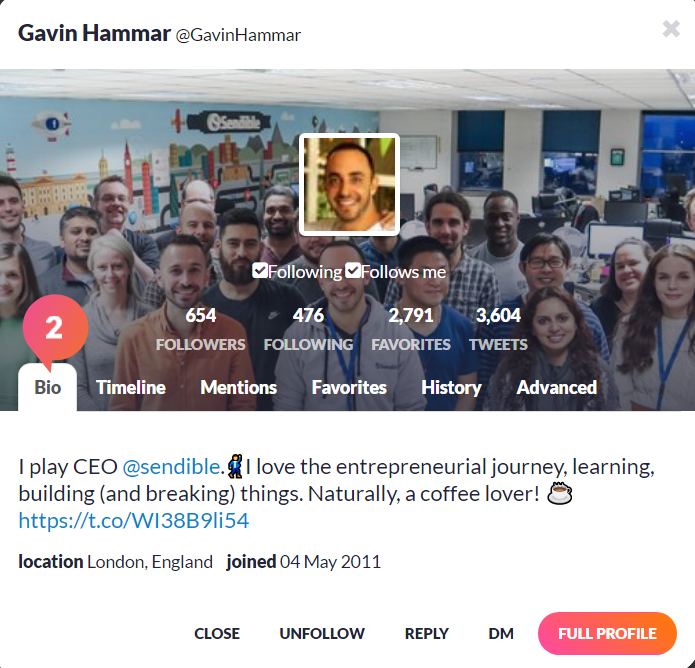 3. The Advanced tab will display information provided through partnerships. This example shows information provided by PeerIndex however, this is subject to change and once again based on the social site.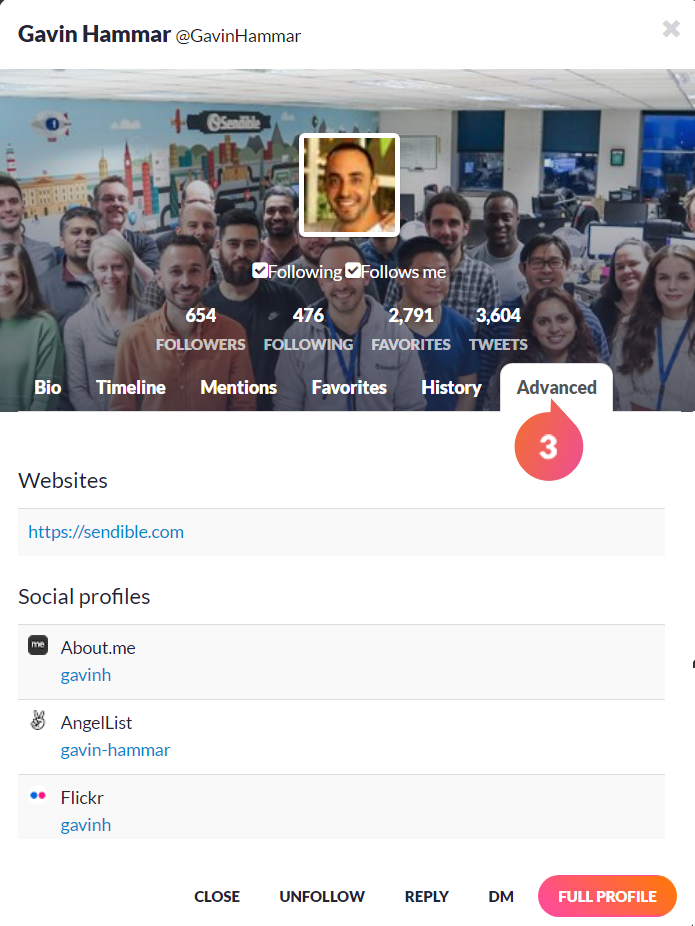 4. With this Twitter example, you can also select the option to follow or unfollow them on Twitter.

5. Should you wish to go directly to the social media profile, select the Full Profile button and you'll be taken to that profile on the appropriate social media site.