1. In the Priority Inbox, click on the downward-pointing arrow to the right hand side of the message you want to assign.

2. In the dropdown menu, select the Assign option.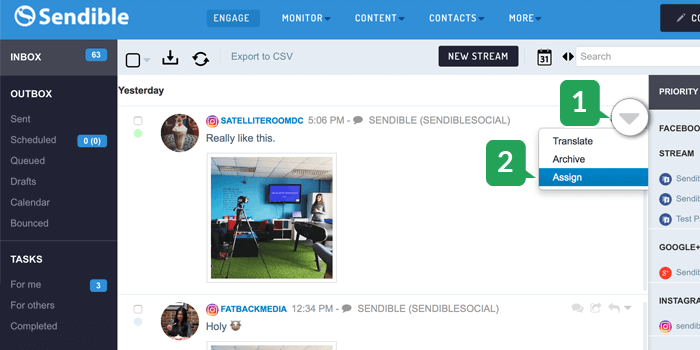 3. Select the User Account that you want to assign the message to and add a note if relevant.

4. Once you're ready, click Assign.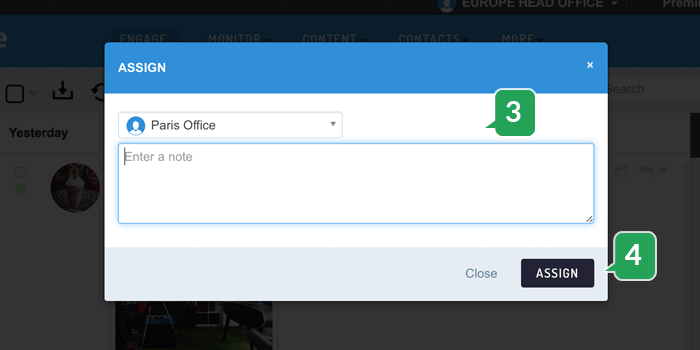 5. You can also assign messages in the same way from a Stream or assign Keyword Mentions from monitoring results under Monitor > Keywords.