Add Pinterest to Sendible
Adding Pinterest as a profile will allow you to post updates to a specific board on your Pinterest account.
Please Note:
You will need to add a profile for each Pinterest board you want to post to.
1. Go to the +Profiles tab in your dashboard.
2. Select Add Profile from the drop-down menu or on the left side of the dashboard.
3. Select Pinterest > Add from the Social section.
Important Note:
Please make sure you are fully logged out from your Pinterest account in your browser before adding a new Pinterest profile.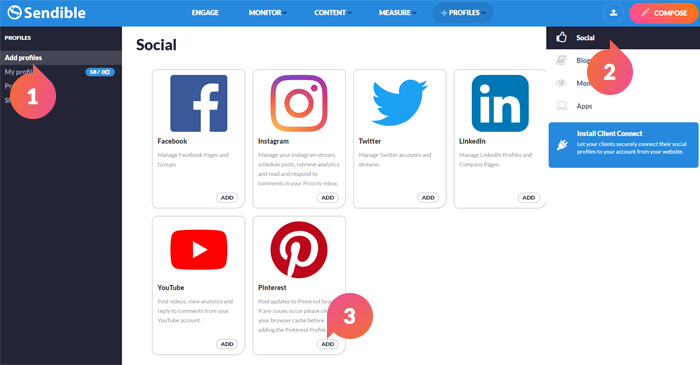 Important Note:
Due to the way that Pinterest manages logins on their end, you may experience issues when looking to log into Pinterest and set up profiles for the boards linked to that Pinterest account. If you do encounter any issues, please see this page for more information.

4. If you're already logged into Pinterest or you're logged into a social account such as Facebook or Google in another tab, we recommend using the Log Out option. This should force Pinterest to re-authorize your login so that you can log into the correct Pinterest account.
5. If you're fully logged out of Pinterest and you've never used set up Pinterest as a profile on Sendible previously, log into the Pinterest account that contains the boards that you want to add. The login screen should be displayed. You can choose to log in using your Pinterest Account Email or Google account.
6. If you don't have a Pinterest account yet, you can sign up from this page, however, re-recommend going straight to Pinterest in your browser to do this before returning to Sendible add your boards.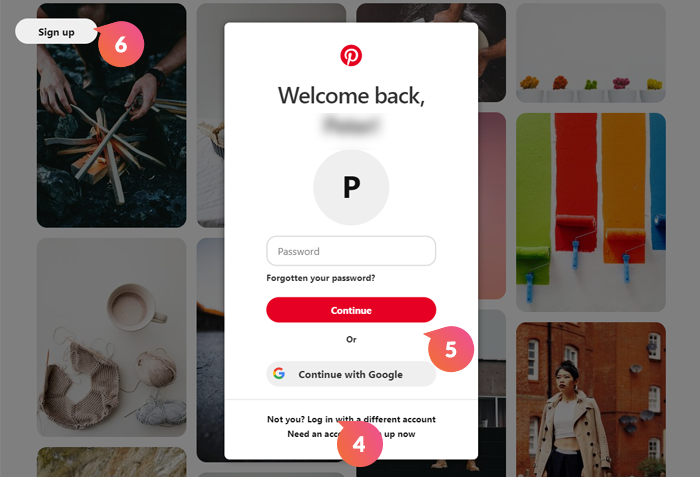 7. If you choose to log in using Google and have more than one Google account you would need to choose which Google Account to use.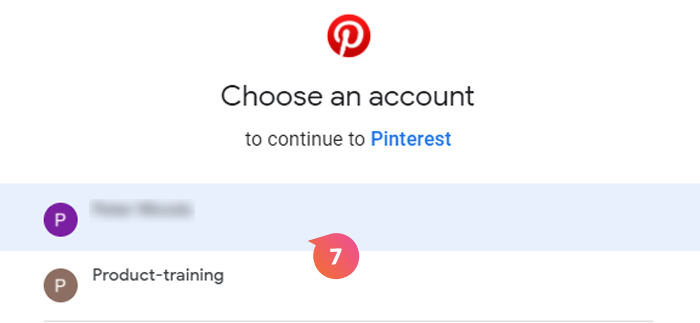 8. Once you have successfully logged into your Pinterest account you then need to approve the connection between Sendible and Pinterest.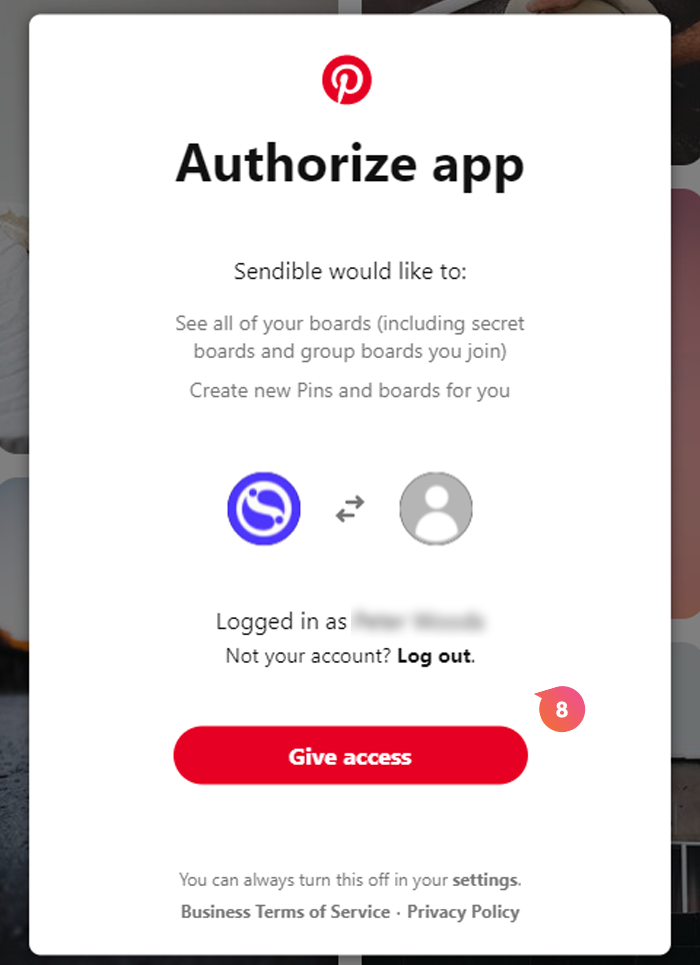 9. Once you reach the profile setting screen, you can select the Pinterest board you want to post to.

10. These steps will need to be repeated for each board that is added as a profile to your Sendible account.
Please Note:
Our system will only display Pinterest boards in the dropdown that have not already been added as a profile on that Sendible user account. It will also display a message in the setup selector if the Pinterest account you're logged into does not have any boards linked to it.
Important Note:
Currently, Pinterest will truncate any posts above 500 Characters which includes links/URLs. If you want to make sure your Pinterest post is not truncated, please keep your post below 499 characters.