Add a LinkedIn Profile to Sendible
This article covers how you can add your LinkedIn Account to Sendible. This will enable you to post to your own profile on LinkedIn.
1. Click Profiles from the top of the dashboard and then select Add Profiles from the drop-down.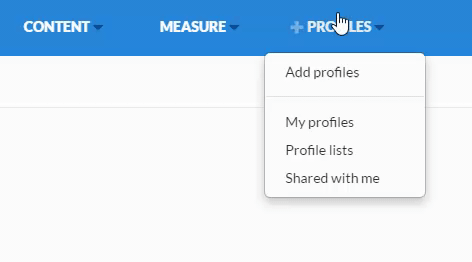 2. Locate LinkedIn from the Popular Profiles available and click 'Add'

3. Select the 'Setup' option opposite the LinkedIn Profile you wish to add.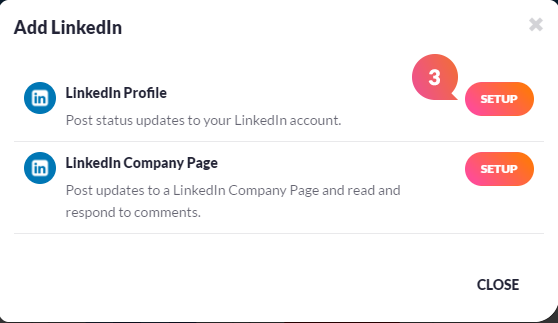 4. You may be asked to provide your LinkedIn account details. If not, please follow on to Step 5.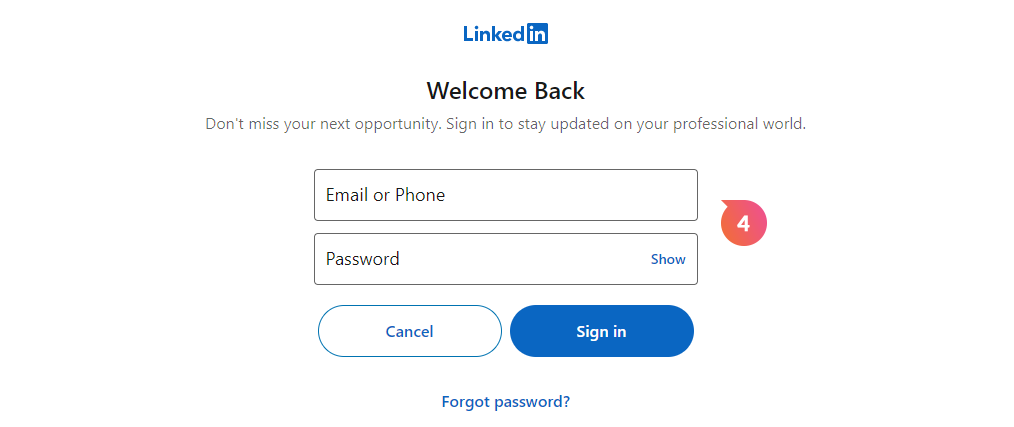 5. Please ensure you click 'Allow' to give Sendible permission to post on your behalf.

6. Once logged in you, click Save Settings to add your new LinkedIn Profile.
7. If the wrong LinkedIn account is shown you can click 'Switch User' to change LinkedIn Account.

You're ready to start posting!