Add a LinkedIn Company Page to Sendible
This article covers how you can add your LinkedIn Company Page to Sendible. This will enable you to post to, access reports for and see updates on your LinkedIn Company Page.
1. Select Profiles and then, where LinkedIn is listed, click Add.

2. Select Setup where the LinkedIn Company Page service is listed.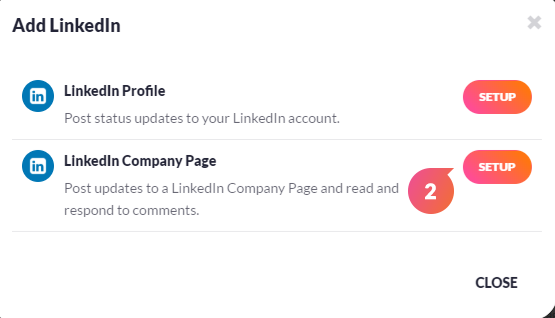 3. If you're not already signed into LinkedIn, you'll need to provide the login details for the LinkedIn account managing the Company Page. If you are already logged in, your account will be populated automatically.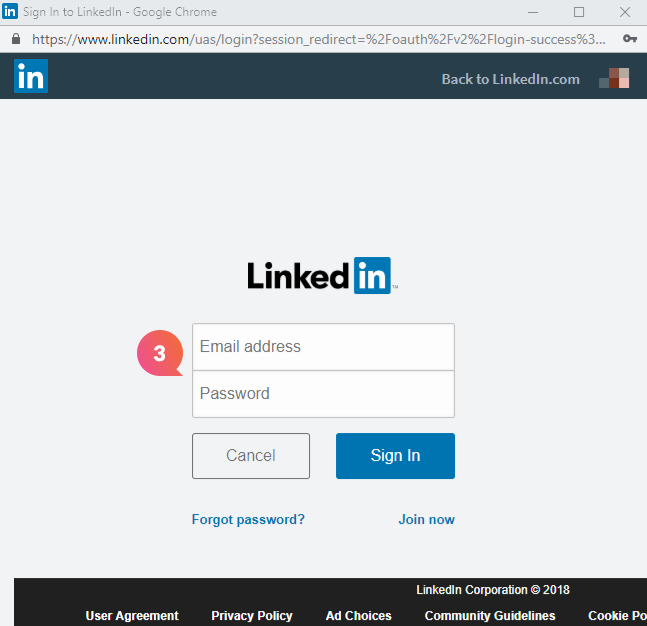 4. Make sure to Allow access to Sendible, if you select Cancel instead, the service will not be set up.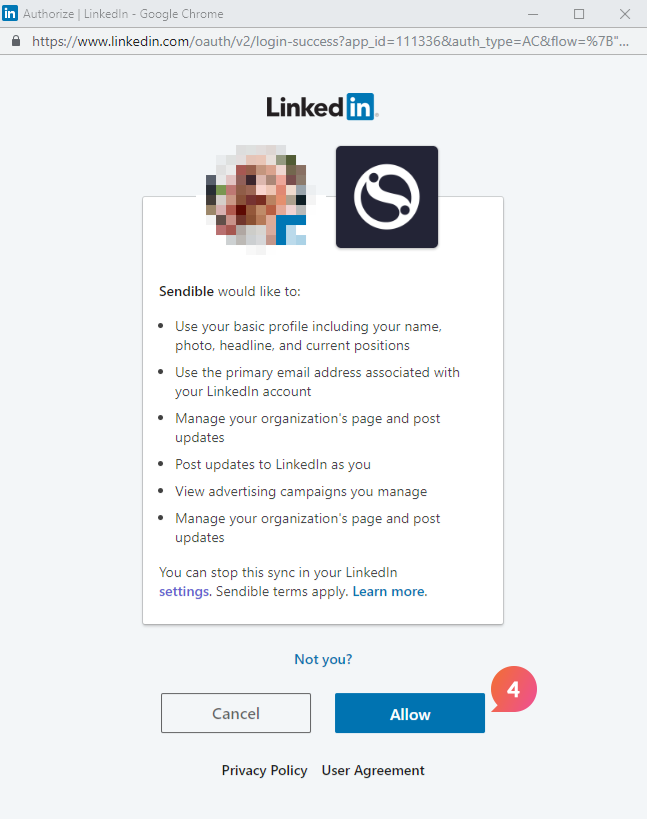 5. Select the Company Page you want to add from the dropdown menu provided.
6. You can also set specific geotargeting up for the Company Page you have selected.
Tip:
Please see
this article
for more details on setting up geotargeting for LinkedIn!
Important Note:
In order to use the geotargeting feature you will need more than 300 connections within that particular geographical location, this is a limit imposed via LinkedIn's API and is the same if you are natively posting through LinkedIn's platform.
7. You can also select whether you want to receive alerts for new activity on that account and where you receive these alerts such as in the Priority Inbox and/or via email.
8. When you're happy with the settings for that service, click Save Settings.
9. Alternatively, if you need to log into a different LinkedIn account to the one you're already logged into, select the Switch User option and, once you've added your settings, click the Save Settings button.