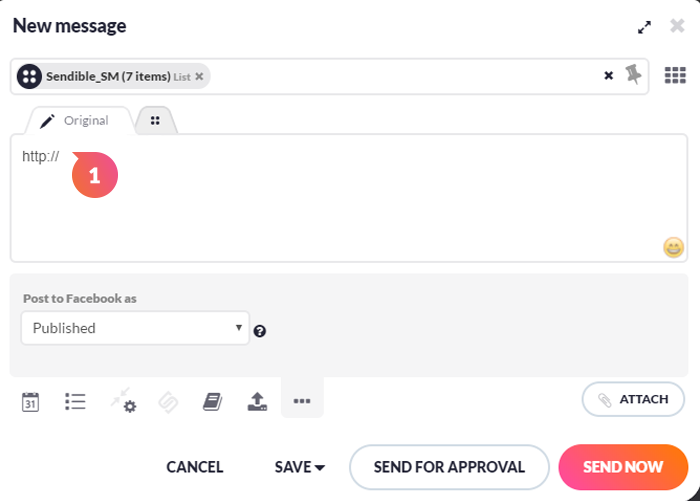 1. Start typing or paste your URL into the Compose message box.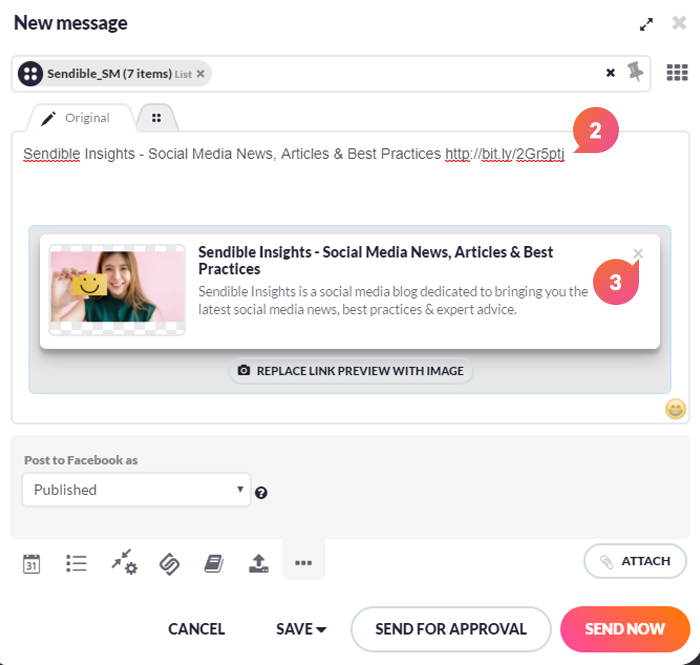 2. The system will automatically generate text from the URL and shorten your URL based on the link shortener you've selected to use on your account.
3. The system will also automatically generate a link preview. You can choose to cancel this preview by selecting the 'x' icon.
For verified Facebook Pages you also have the ability to edit your link preview:
Important Note:
Only verified domains can post customized link previews to Facebook Pages. Your changes will only be applied if you own the domain and have verified it.
Learn how to verify your domain here
.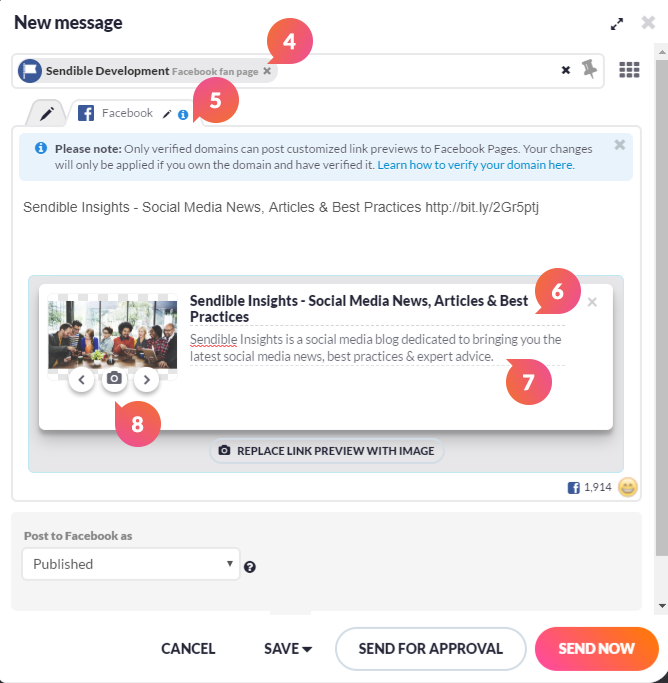 4. Add a Facebook page service and a link to your compose box.
5. Switch to the Facebook tab.
6. To edit the title of the preview click on the title text in bold.
7. You can edit the paragraph text by clicking on this text box.
8. You can select which image you want to include from that URL by using the directional arrows.
Please Note:
Not all social sites or similar support link previews and that link previews can be affected by factors external to Sendible. So, for example,Twitter cards which is Twitter's version of a link preview will only display a link preview if Twitter card information has been added to the site you're linking to as this is not something we can control currently. Please
click here
for more information.