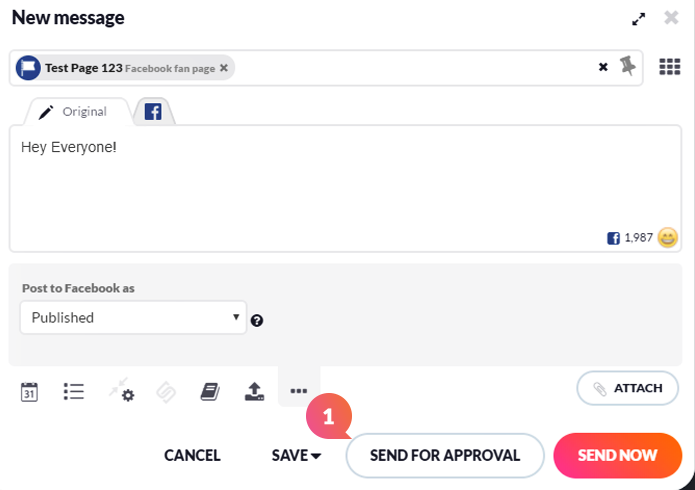 1. When you've added the content for your message, any scheduling times, etc. select the Send For Approval option.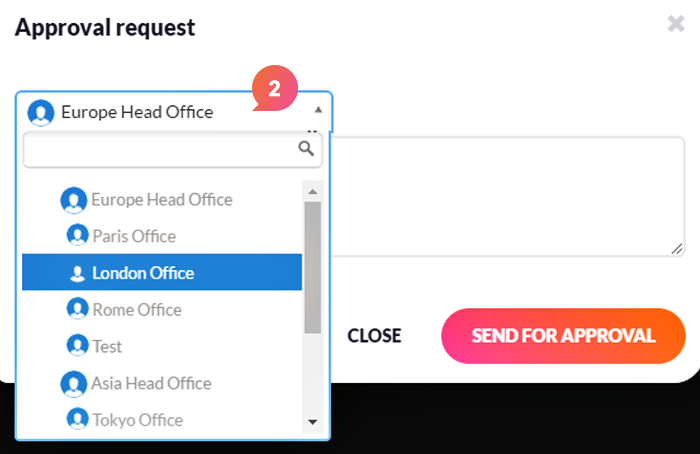 2. Select from the dropdown menu who should approve the post.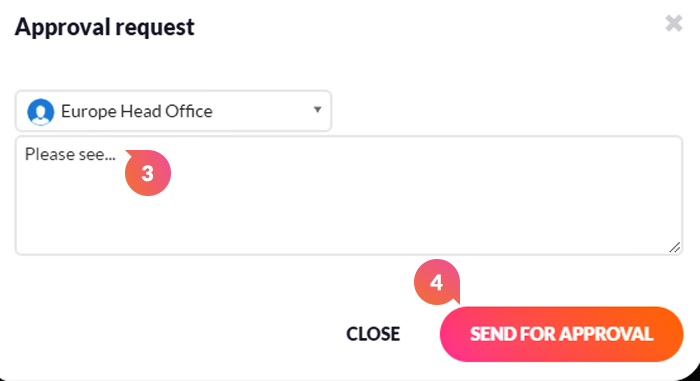 3.Type any message for the person approving the post that you wish to include in the text box provided.
4. Select the Send For Approval button.