Reconnect a LinkedIn Profile
This article covers reconnecting a LinkedIn Page or Profile if it has become disconnected and needs to be reconnected. If the steps in this article don't allow you to successfully reconnect, please make sure to follow the additional steps on this page.
Tip:
LinkedIn reconnections are only needed per LinkedIn account basis, for example, a Profile or when you are the admin of a Company Page. However, if you have various Linkedin accounts (LinkedIn Profiles), each one managing a different LinkedIn Company Page, each would need to be reconnected individually.
LinkedIn will revoke the connection established by a third party profile such as Sendible every 60 days as a security measure, so we recommend that you reconnect your LinkedIn profile every 50 days to avoid issues.
To reconnect your Profile to LinkedIn, please do the following:
1. Go to Profiles and select My profiles from the drop-down.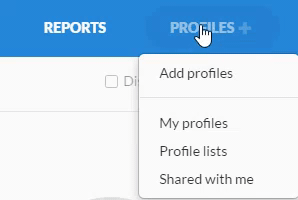 2. Locate the LinkedIn Profile in question and click the name of it.

3. Click the 'Reconnect to LinkedIn' option at the bottom of the page.

4. Provide the appropriate LinkedIn login details.

5. You may be asked to allow Sendible permission to access your account, if so please click 'Allow'.

6. Select Update Account to complete the reconnection.

Important Note:
It is essential to click 'Update Account' to complete the reconnection process.
Please be aware, reconnecting to multiple Company Pages under the same LinkedIn Admin can take up to 20 minutes.