About the Instagram grid preview
Experience the ultimate convenience in Instagram post management – preview your new post alongside your sent posts in a sleek grid preview.
Quick facts
See the images for your current post and up to 14 previous posts in one view.

The grid preview will display the first selected Instagram profile within the Compose Box.
If multiple images are in the post, it will display the first image, but if the first item in the carousel is a video, then a thumbnail for that video will be displayed.
Step-by-step guide
Click on the Compose button.
Select the Instagram Business Profile you want to post to.

Attach an image.

From the 'Post as' options, select Post.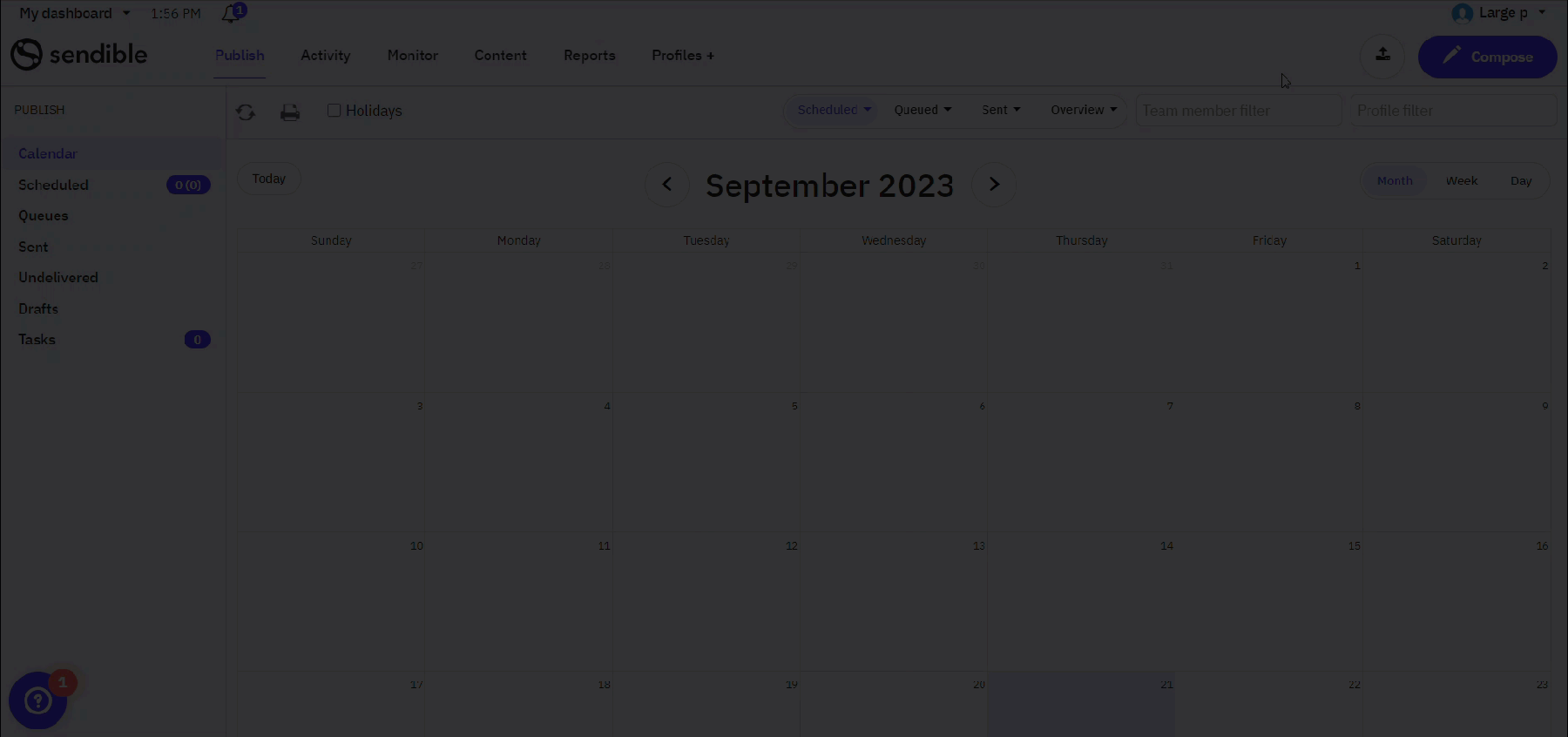 Click the Preview icon.
Click the Grid option.
View the Instagram grid preview.