What troubleshooting steps can I try if something's not working as it should?
This article covers general troubleshooting steps we recommend if you find that you're experiencing a general issue with the dashboard, eg. buttons not being responsive, a page not loading or similar.
We are always looking for ways to ensure that we are able to get the fastest resolution for our users. The following checklist will ideally resolve the issue or allow us to rule out what might be causing an issue.
1. Have you reset your Sendible Cache?
The first thing to do when experiencing any issues with the platform is reset the Sendible cache.

Steps: Click your name (on the top right) > Preferences > System Settings > Reset Cache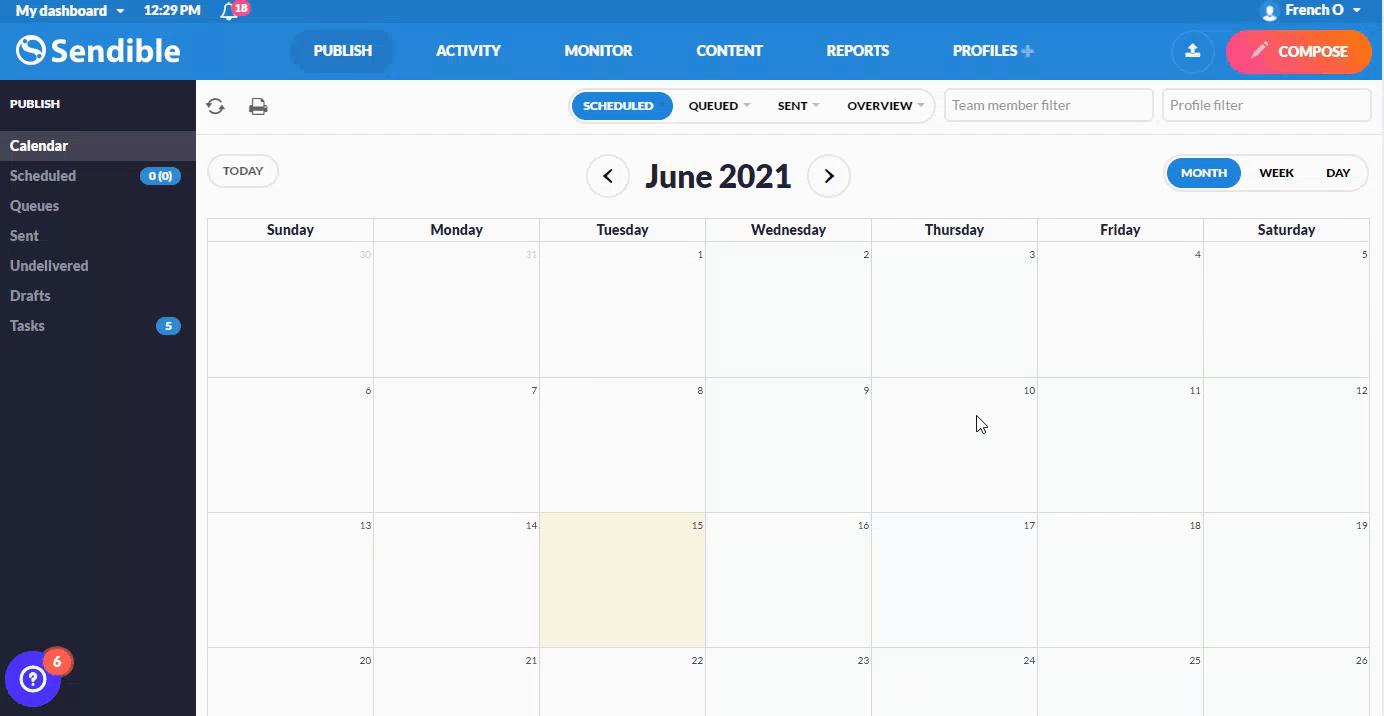 Tip:
If you set your "Reset my session every" to "2 days", the cache will reset automatically every 2 days.
2. Can you replicate the issue in Private Browsing/Incognito browsing mode?
If resetting your cache hasn't worked, please try to replicate the exact same issue in a Private Browsing/Incognito window.

Here are some instructions on how to open a new window based on the browser/operating system
Windows

Shortcut
Mac
Shortcut
(⌘ is the Mac key for Command)
Ctrl + Shift + N
Google Chrome
⌘ + Shift + N
Ctrl + Shift + P
Firefox
⌘ + Shift + N
Ctrl + Shift + N
Opera
⌘+Shift+N
IE/Edge
Ctrl + Shift + P
Safari
Shift + ⌘ + N
If you're unable to replicate the issue in a Private Browser/Incognito window this would mean the issue is related to your browser, and we recommend clearing all your browsing history/cache to solve the issue.
3. Can you replicate the issue on a different computer?
Sometimes certain applications (e.g. Antivirus or any other PC add-ons) can interfere with the web app, we recommend trying to replicate the issue again on a completely different computer.


4. Still an issue?
No worries!
We'll take over from here, please submit a support ticket and ensure you mention you have taken the 3 typical troubleshooting steps and if you can provide screenshots of the issue and the steps you took to replicate the issue, even better!