About user types
You can choose between three different user types depending on the structure of your team. The types are: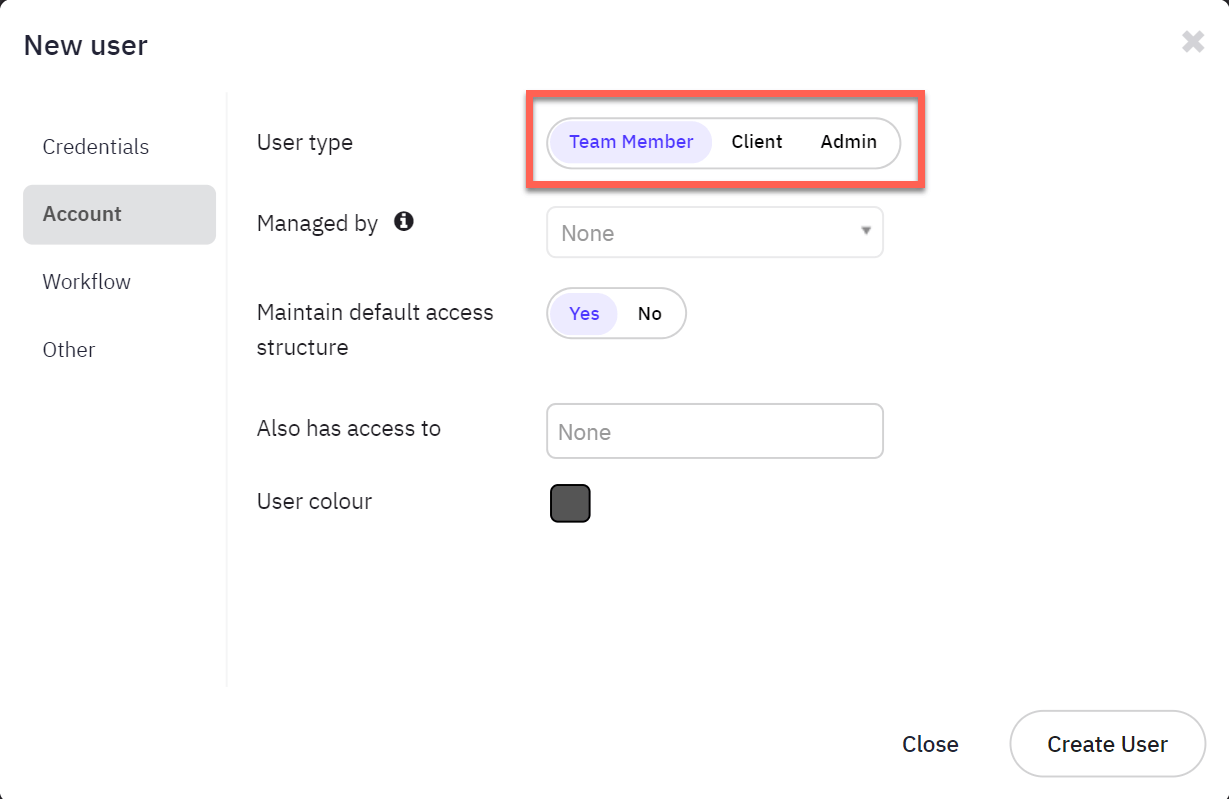 Team Member - Team members in the same user hierarchy, by default, can access each other's accounts to collaborate on tasks. They do not have access to admin features. These include setting permissions, billing, changing company information etc.
Admin - Admins have access to all user accounts, meaning that they have the option to switch over to any other account at any time, change settings, set permissions, billing etc.
Client - Client-type accounts are designed to be used by your client. They do not have access to any other account by default, only their own, unless specifically given access to other accounts using the 'Also has access to' option or by selecting the client under the 'Managed by' field of the user account you want to give them access to.
All you need to set up an account is an email address, username and password and then select an account type from the options mentioned above.
You can also give specific access to user accounts if the above options do not suit your needs. See the article, Set up a Permissions Group.