Add a TikTok profile
Sendible now supports TikTok!
TikTok is the ultimate social media platform that has taken the world by storm! With its short-form videos, fun filters, and endless creative possibilities, TikTok has captured the attention of millions of users worldwide. So why wait? Add a TikTok profile today and experience the awesomeness for yourself!
Quick facts
You can post to TikTok business accounts as well as TikTok personal accounts.
There is currently no reporting option for TikTok.
At this time no data for TikTok will appear in the Priority Inbox section.
TikTok can not be added via Client Connect
Currently TikTok will not appear in the Social Feeds section.
Your display name on TikTok will be the one that appears in Sendible rather than the username that appears in your URL.
Tagging is not currently supported 
Caution: Posts on TikTok are processed in 2 to 30 minutes. If processing is successful, your post will appear on TikTok; if not, you will receive an undelivered message.
Important: Personal creator accounts: These profiles have access to a collection of trending, unlicensed sounds. However, using unlicensed music on TikTok as a business carries the risk of legal action.
Business accounts: Have access to sounds with commercial licenses. If you're a business using this sound library, there isn't any legal risk. Even if business accounts can't access all sound bytes, brands should remain with a Business Account.
Step-by-step guide
Select the Profile tab and, in the drop-down menu, select Add Profiles
Select the Add button where TikTok is displayed.
Login to your TikTok account
Click Authorize
Your TikTok profile would have been added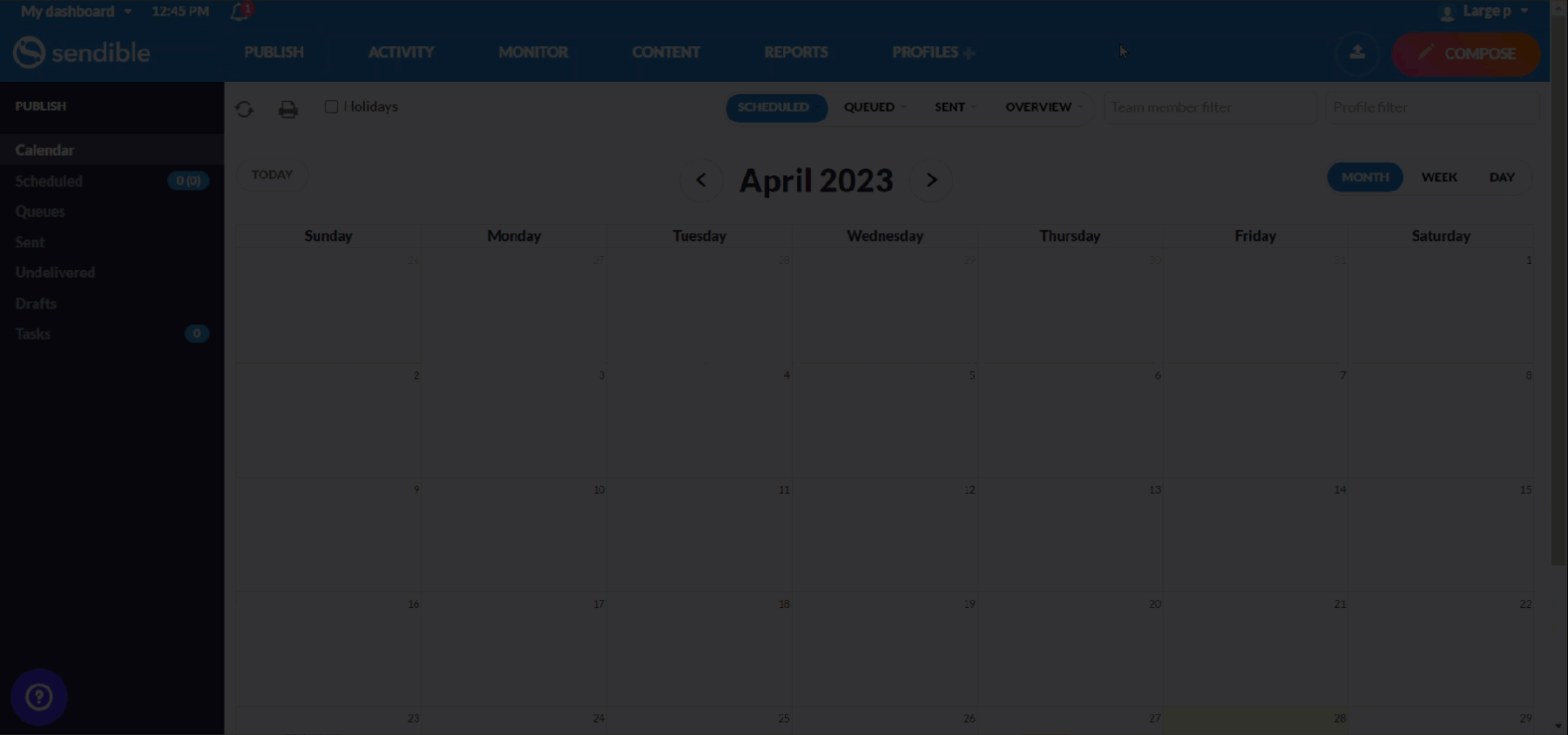 Still an issue?
No worries! We can take it from here.
Please submit a support ticket and be sure to mention you have gone through the typical troubleshooting steps. In addition, providing screenshots and including where you were and the steps you took when the issue happened will help us resolve it more quickly!